Picross S8 out on Switch next week, trailer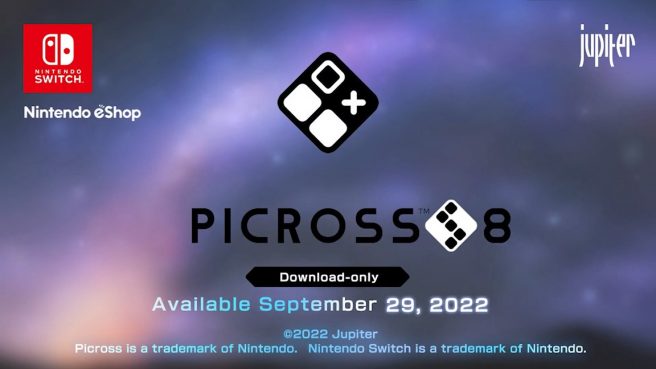 Jupiter today announced the release date for Picross S8. The latest addition to the puzzle series will be available worldwide on September 29, 2022.
Picross S8 lets four users play together on a single Switch system for something that's a bit different than merely experiencing things alone. The game features 300 Picross and Mega Picross puzzles, 150 Clip Picross piece puzzles, 30 Color Picross puzzles, and 5 Extra puzzles for a total of 485 puzzles. Those that have save data from Picross S4, Picross S5, and Picross S6 can unlock three extra puzzles.
Alongside the release date news for Picross S8, Jupiter shared a new trailer. We've included it below.
Picross S8 will be sold on the Switch eShop for $9.99. You can access the official website here.
Leave a Reply