Pikmin 4 overview trailer, demo live on the Switch eShop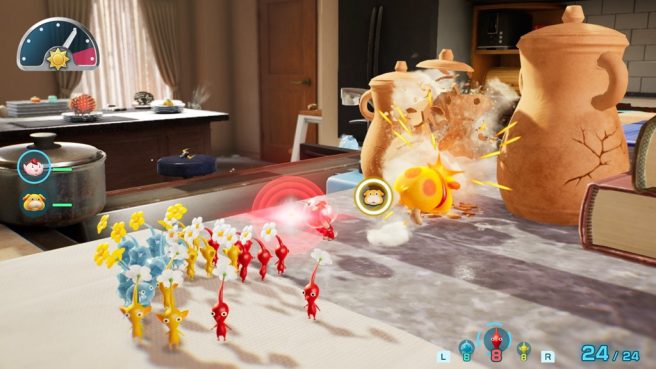 Nintendo has released a new overview trailer for Pikmin 4, and the recently-announced demo is now available as well.
The video introduces fans to the game's world. Like previous entries, you'll team up with plantlike creatures, and this time around, the Rescue Pup Oatchi will be joining the fun. The game lets you explore a mysterious planet, rescue stranded castaways in strategic Dandori Battles, collect Treasures on the planet's surface and underground, set off for Night Expeditions (also new for this entry), and more.
Here's some information about Pikmin 4:
Meet Pikmin, small, plantlike creatures you can grow, pluck, command, and overpower your enemies with! These curious helpers come in different types – fire is no sweat for Red Pikmin and the brand-new Ice Pikmin can freeze enemies and the environment. Use your Pikmin's miniature might (and a bit of strategy) to explore this mysterious planet.

You get a dog, too! Oatchi (pronounced oat-chee), resident good boy and dependable partner, can help with things like smashing obstacles and carrying Pikmin throughout your adventure. With the miniscule Pikmin and a capable canine in tow, no challenge is too big!
Take a look at the new Pikmin 4 overview trailer below.
Pikmin 4 arrives for Switch on July 21, 2023 and the demo is out now.
Leave a Reply