Playtonic handling Wii U version of Yooka-Laylee internally, wants to give it "the right attention"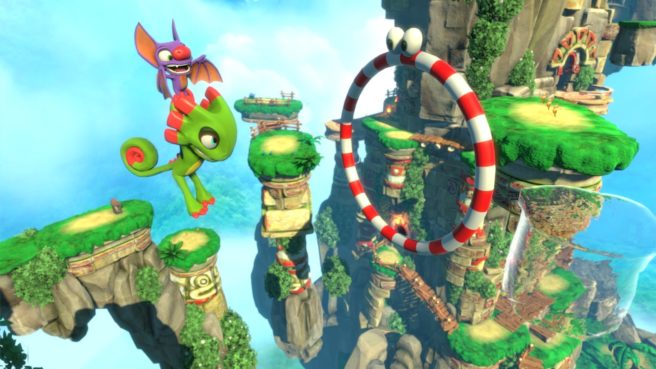 It's been known that Playtonic is working with Team17 on Yooka-Laylee. The latter company will publish the game, but it's now been revealed that they're also working on the Xbox One and PlayStation 4 versions. That means Playtonic is able to concentrate on Yooka-Laylee for Wii U and PC.
MCV asked Playtonic about why the studio is working on the Wii U version internally over other platforms. In response, writer Andy Robinson said:
We naturally have so many backers who opted for Wii U. Because of the size of the team, we couldn't take on all the consoles. You can imagine from a developer stand-point, that porting from PC to PS4 and Xbox One is slightly more straightforward than porting to Wii U. I also think it feels right playing it on a Nintendo system to some people. But the other versions will be fantastic as well.
Technical art director Mark Stevenson also noted:
"We wanted to make sure that Wii U gets the right attention. There is a lot of nostalgia around Banjo, Banjo heralds from Rare's Nintendo's days, and we are all massive Nintendo fans as well."
Leave a Reply