Poisoft Thud Card out on Switch next week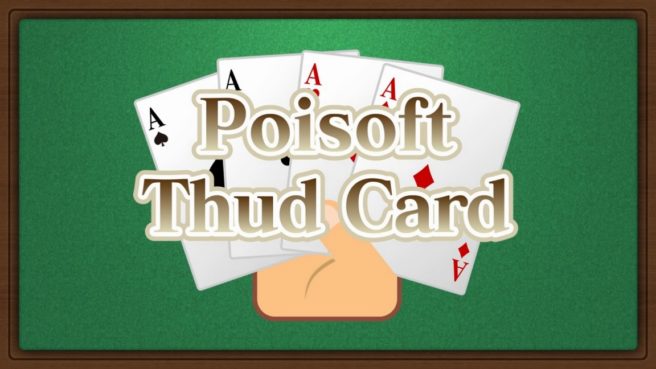 Poisoft is bringing a new game to Switch next week. According to the European eShop, Poisoft Thud Card is scheduled for March 1.
Here's some additional information and a trailer:
What is "Thud"? – if the sum of the hands matches other people's layout.

Basic Rule: You can discard the same suit as the table card or a number card.

1. Action Cards

Depending on discards, there are special effects.

A: Skip
2: Draw2
5: The number of discards for the next player is 5 or less
8 / joker: Almighty: You can discard any layout. You can specify the mark for the next discard tag.
9: Reverse the order

2. Bonus Rate

The score is calculated by multiplying the discard bid by the bonus rate. Bonus rate will be up according to conditions.

3. Online play

Bonus rate starts from the number of players.

4. Wireless Play

Bonus rate starts from the number of players.

5. Online Ranking

You may be the best "Thud" player in the world!
Thanks to m_t for the tip.
Source: Switch eShop
Leave a Reply