Pokemon and OREO teaming up for limited edition cookies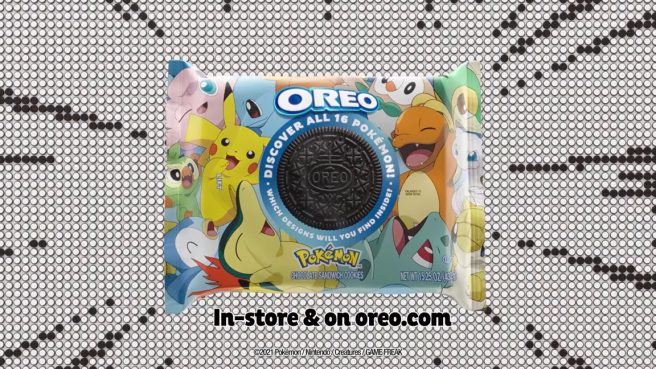 Pokemon and OREO are partnering together, and will release limited edition cookies. This follows a tease from OREO back in June.
The new cookies will begin to be made available in the US starting September 13. However, pre-orders begin as early as today.
Designs include Sableye, Sandshrew, Bulbasaur, Lapras, Cyndaquil, Pikachu, Dratini, Grookey, Jigglypuff, Squirtle, Charmander, Pancham, Snivy, Piplup, Rowlet, and Mew. True to the nature of Pokemon, different rarities are planned, meaning some will be more difficult to find at stores than others. Each package comes with a random assortment of designs. Mew is a Mythical Pokemon, so that one is understandably the rarest.
Here's a video promoting the collaboration between Pokemon and OREO:
OREO has pre-orders for the new Pokemon cookies on its website here.
2021 marks the 25th anniversary of Pokemon, and there have been various events, promotions, and activities to celebrate. Of course, Pokemon Brilliant Diamond and Pokemon Shining Pearl are launching on Switch this November (with Pokemon Legends: Arceus to follow in January). We've also seen things like the Pokemon Evolutions animated series, collaborations with music artists, and more. There's still a few months to go in 2021, so it's possible that other news and announcements will be made.
Leave a Reply