Pokemon CEO on Pokemon GO – only done "10 percent" of what's planned, new features, more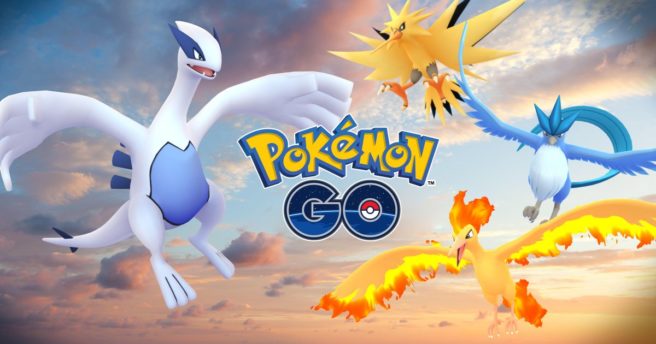 Recently, Bloomberg spoke with Pokemon CEO Tsunekazu Ishihara. Pokemon GO, Niantic's big mobile game, was one topic of conversation.
Ishihara commented on what lies ahead, including new features like trading and battling between players. He also weighed in on how players' locations could come into play and dealing with social problems.
Here's a roundup of what Ishihara shared:
"We've only accomplished 10 percent of what Pokémon and Niantic are trying to do, so going forward we will have to include fundamental Pokémon experiences such as Pokémon trading and peer-to-peer battles, and other possibilities."

"Depending on location, there are many Pokémon with different characteristics. So what do we do with those and the real world? One view is to have chilly Pokémon in a cold climate, but then that would also mean that people born on a tropical island won't be able to catch them. So we are always thinking of how to find the right balance between game design, how our Pokémon should exist, and how players feel about their collections."

"Right now, if you go to the coast you can catch water Pokémon. For example, if you have a setting for electric-type Pokémon (such as Pikachu) to appear at power plants, is that really a good idea for you to find one in such a location — is it safe, and is it OK regionally? We see it as a very realistic problem."

"On the other hand, it has created a lot of social problems. When too many people gather, it causes mass confusion. Also this isn't limited to Pokémon Go, but the issue of staring at smartphones while walking is something we have to focus on and think about."
And speaking more generally about AR:
"With current AR, even if you say Pikachu is there, no one really thinks that. But that reality is just one step away. For example, you'll be able to find Pikachu, and it can sense this table and jump on it, and you can see its shadow on the table, and then it faces you and starts talking to you. We will see the birth of this reality that is another step up from the current Pokémon Go. And I've only mentioned the visual aspect, but you can add haptic and rumble technology to that."

"Switch is just one of the possible platforms. I think we will open up more possibilities from all these platforms. Playing in a more realistic way should be possible."
Leave a Reply