Pokemon GO giving Nintendo stock a huge boost, having best day since 1983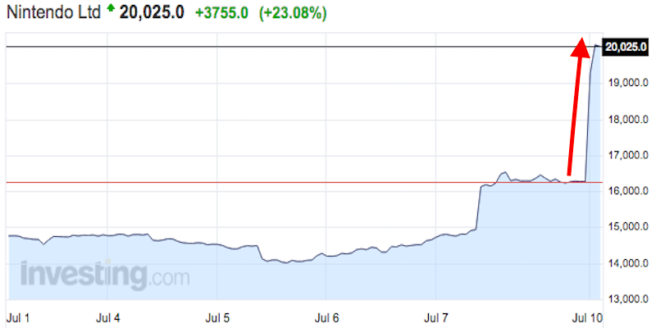 Stocks, share prices, and other things of that nature aren't usually something we cover. After all, those tend to fluctuate often, and can do so quickly. However, Pokemon GO has made such an impact for Nintendo that we're willing to make an exception.
Business Insider reports that Nintendo shares rose roughly 10 percent on Friday. And today, in early trading in Tokyo, shares increased as much as 23 percent. Bloomberg's David Ingles notes that this is the best one-day move for Nintendo stock since 1983.
Nintendo having their best day since 1983 as #PokemonGo takes over the world#MoverOverMario pic.twitter.com/9XnHeumMSx

— David Ingles (@DavidInglesTV) July 11, 2016
Leave a Reply