Pokemon: Hisuian Snow episode 1 released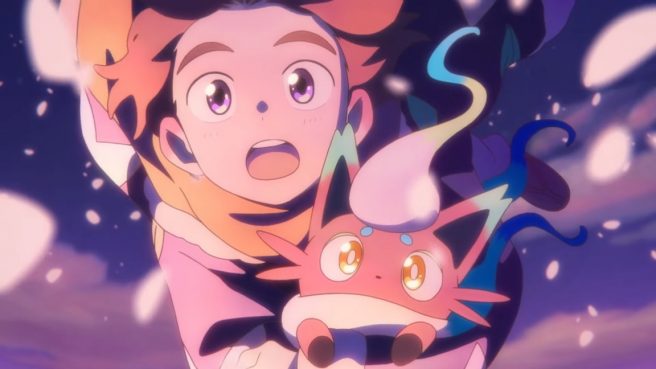 The first episode of Pokemon: Hisuian Snow, titled "Onto the Icy Blue", is now available for viewing.
This is the new anime series that's been made to promote Pokemon Legends: Arceus on Switch. In it, protagonist Alec, who is aboard a boat bound for the Hisui region, reminisces about the first time his father took him there. The show will cover Alec's stories from the past.
As for the first episode, here's the official description:
Across the Hisui region, many grow up believing people and Pokemon cannot live together. But when Alec meets a Hisuian Zorua, he may need to rethink how he views Pokemon!
Have a look at Pokemon: Hisuian Snow episode 1 below.
A total of three episodes are planned for Pokemon: Hisuian Snow. We'll share the next couple of additions to the series as they're released. We should have the next one on June 8, 2022.
Leave a Reply