Pokemon Legends: Arceus leak reveals new Pokemon, new Hisuian forms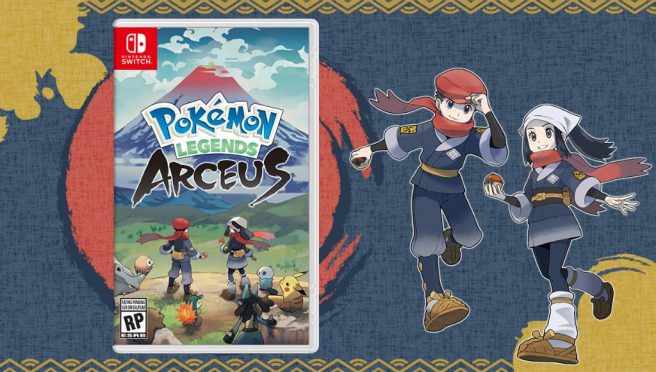 Pokemon Legends: Arceus is more than a week away, but early copies have already been spotted in the wild and it's brought about a new leak. Some noteworthy reveals have also made their way online today. We've got a look at new Pokemon as well as new Hisuian forms of preexisting creatures.
We'll keep the spoilers limited to this post only. It goes without saying, but you shouldn't continue any further if you'd prefer to go into the experience with some surprises.
Here's the roundup of the Pokedex leak for Pokemon Legends: Arceus:
The images show:
– Hisuian Decidueye
– Hisuian Thyplosion
– Hisuian Samurott
– New Pokemon (Therian Form)
– Hisui Ursaring
– New Pokemon (Origin Form)
– Hisuan Sneasel and Evolution
– Hisuian Qwilfish
– Hisuian Avalugg
– Hisuian Goodra
– Hisuian Electodre
– Hisuian Arcanine
– Primal Palkia
– Primal Dialga
– Hisuian Basculine
– Hisuian Lilligant
All of the above images are official assets from Pokemon Legends: Arceus. It seems that the models were extracted through a datamine.
Naturally, The Pokemon Company and Nintendo aren't happy that previously unknown information is starting to surface ahead of Pokemon Legends: Arceus' launch. That being said, early copies floating around ahead of a game's release isn't anything new, especially when it comes to Pokemon. You may recall that there were significant leaks surrounding Pokemon Sword and Pokemon Shield back in 2019.
Pokemon Legends: Arceus will officially arrive for everyone on January 28, 2022. You can explore the official website here.
Leave a Reply