Pokemon Masters earned $26 million in its first week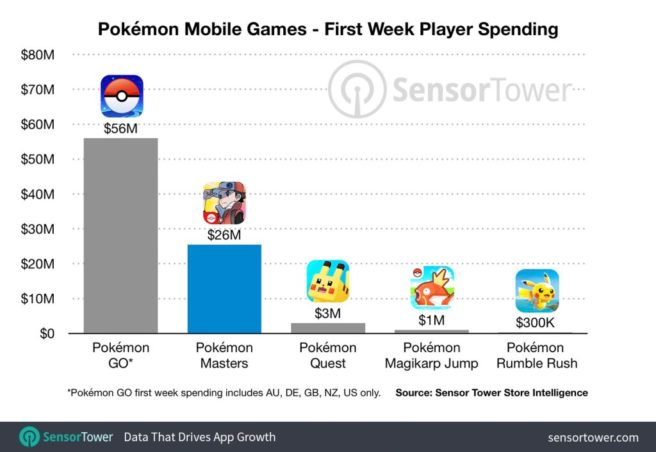 According to new data from Sensor Tower, Pokemon Masters generated $26 million its first week. China is not included in that figure.
Pokemon GO is still by far the best-performing mobile game in terms of first week player spending. However, Pokemon Masters did better than Pokemon Quest, Pokemon Magikarp Jump, and Pokemon Rumble Rush.
Japan accounts for 62 percent of the $26 million Pokemon Masters has earned thus far. That amounts to $16 million from the country alone.
Leave a Reply