Pokemon Rumble World rated in Australia – new game?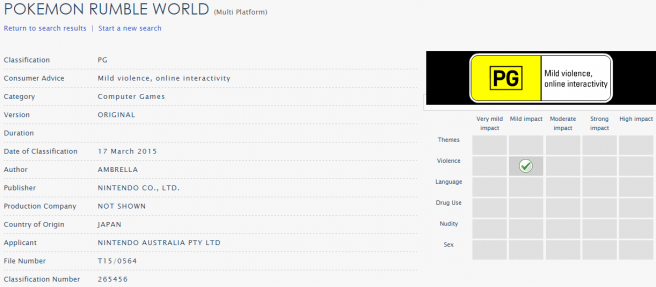 An interesting title entered the Australian classification database today. Something known as "Pokemon Rumble World" has been rated, which I don't believe is a game that already exists.
Unfortunately, the entry doesn't provide much information, but Ambrella is listed as Pokemon Rumble World's developer. Ambrella worked on previous entries in the Pokemon Rumble series. There also appears to be online interactivity of some sort.
We'll keep you updated as we learn more about Pokemon Rumble World.
Leave a Reply