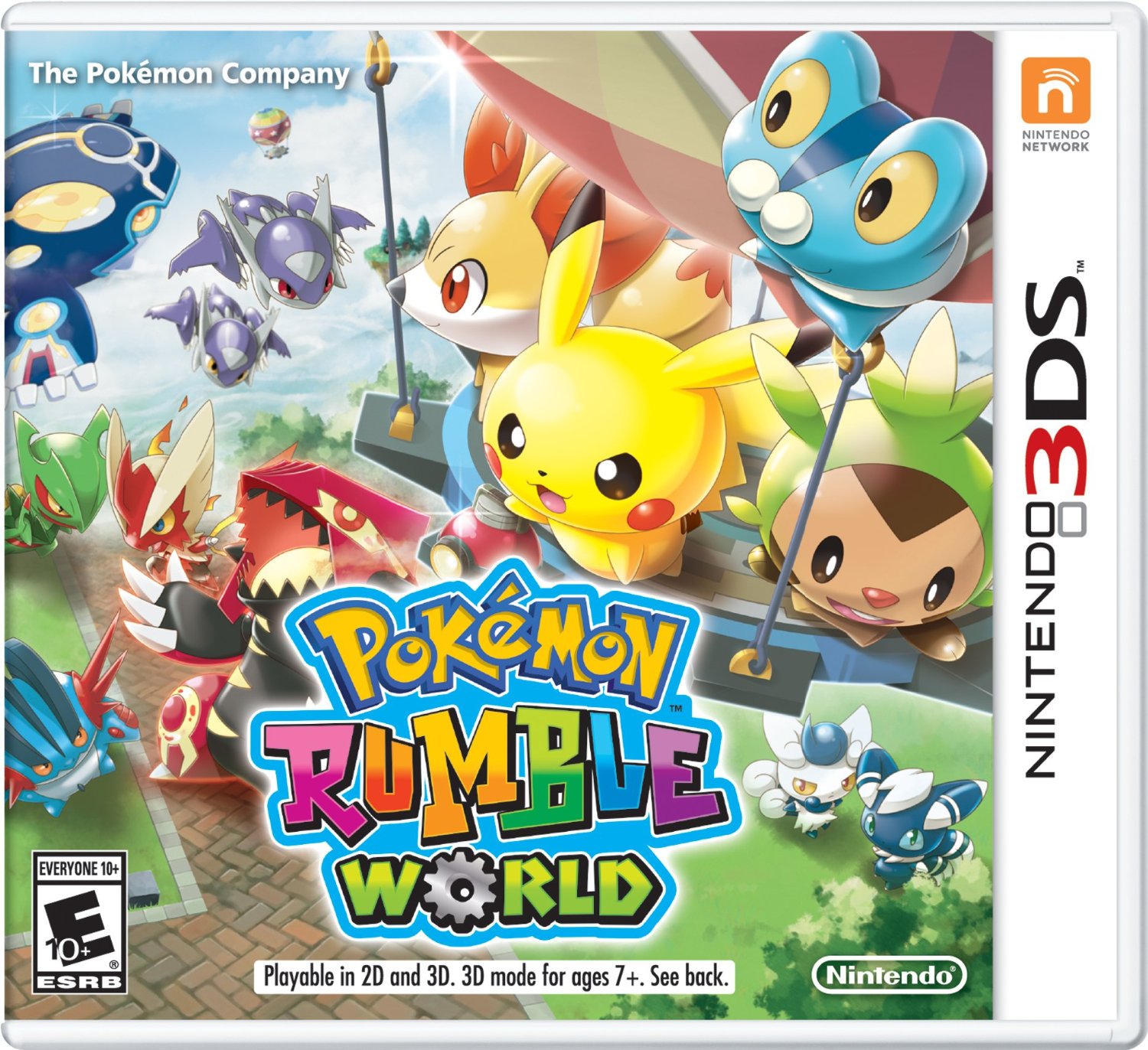 Pokemon Rumble World originally debuted last year, but a physical version is now in stores. Nintendo is promoting the news with a trailer – see below.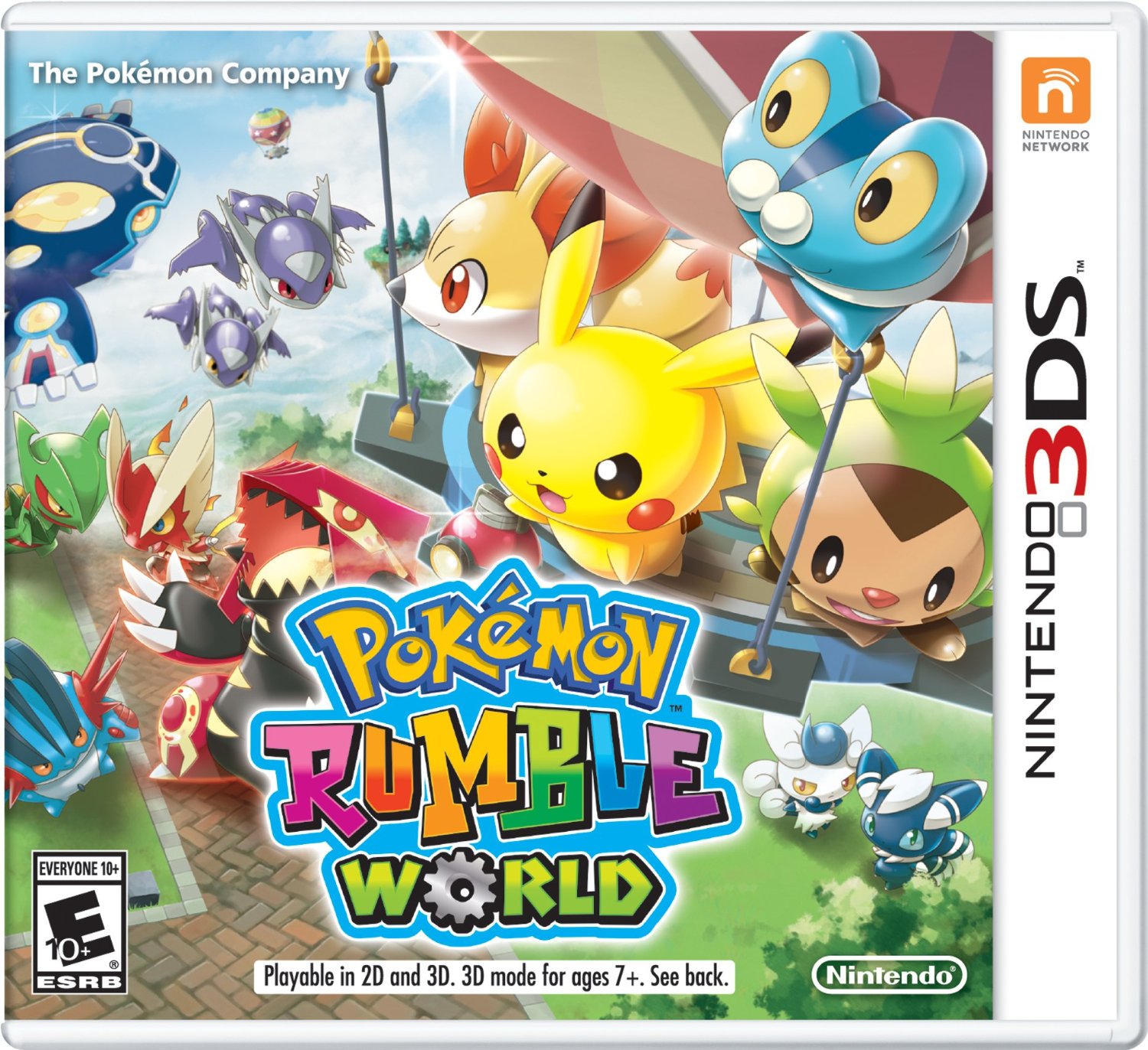 Pre-orders are now live for another Pokemon game. Amazon and GameStop are both taking reservations for Pokemon Rumble. If you have Amazon Prime, it'll be available for 20 percent off.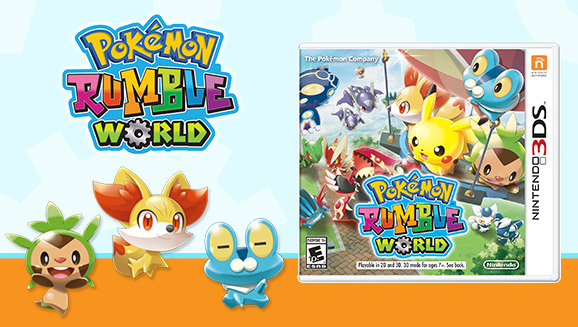 Just like in Europe and Japan, Pokemon Rumble World will be seeing a retail release in North America. This will launch on April 29.
Pokemon Rumble World's retail version ditches the in-game purchases. As soon as the tutorial ends, you'll receive 3,000 Poke Diamonds and a Poke Diamond Digger at the in-game shop. Players will also be given 40 Poke Diamonds each day.
Pokemon VIP Cards can be obtained in the in-game shop. The Balloon VIP card lets you inflate any hot-air balloon for a single Poke Diamond. Also, the Timing Stop VIP Card lets you use the Timing Stop to pick which stage you'd like to visit for only one Poke Diamond. You'll need to acquire the Timing Stop before acquiring the Timing Stop VIP Card.
Note that saved data cannot be transferred between the free-to-download and package versions. However, StreetPass and SpotPass functionality will work between the two games.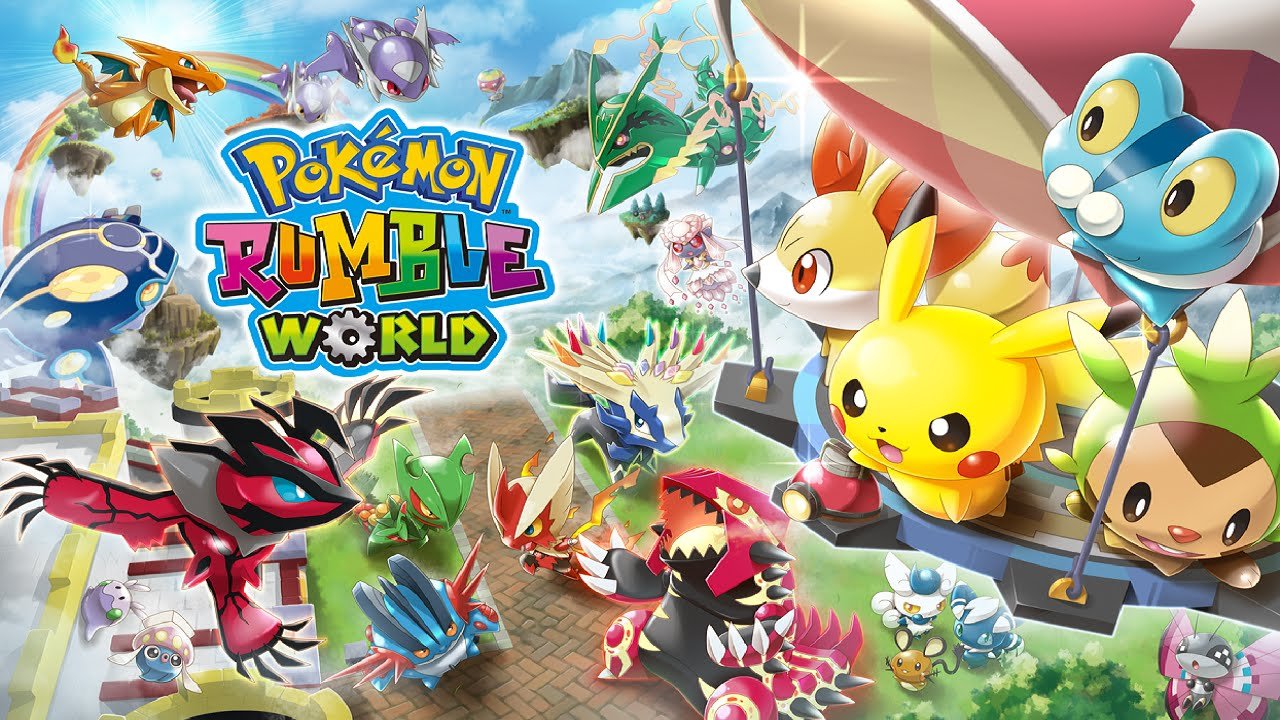 An interesting rating for Pokemon Rumble World popped up on the ESRB. This is a new, recent listing with an actual description of the game. The original rating is located here.
It doesn't make much sense to re-rate a game that came out close to a year ago. Perhaps Nintendo has plans to bring the retail version of Pokemon Rumble World to North America much like Europe and Japan? That would make sense, since it would explain the new rating as well as why it's accompanied by a description (downloadable games usually don't have one whereas retail titles do).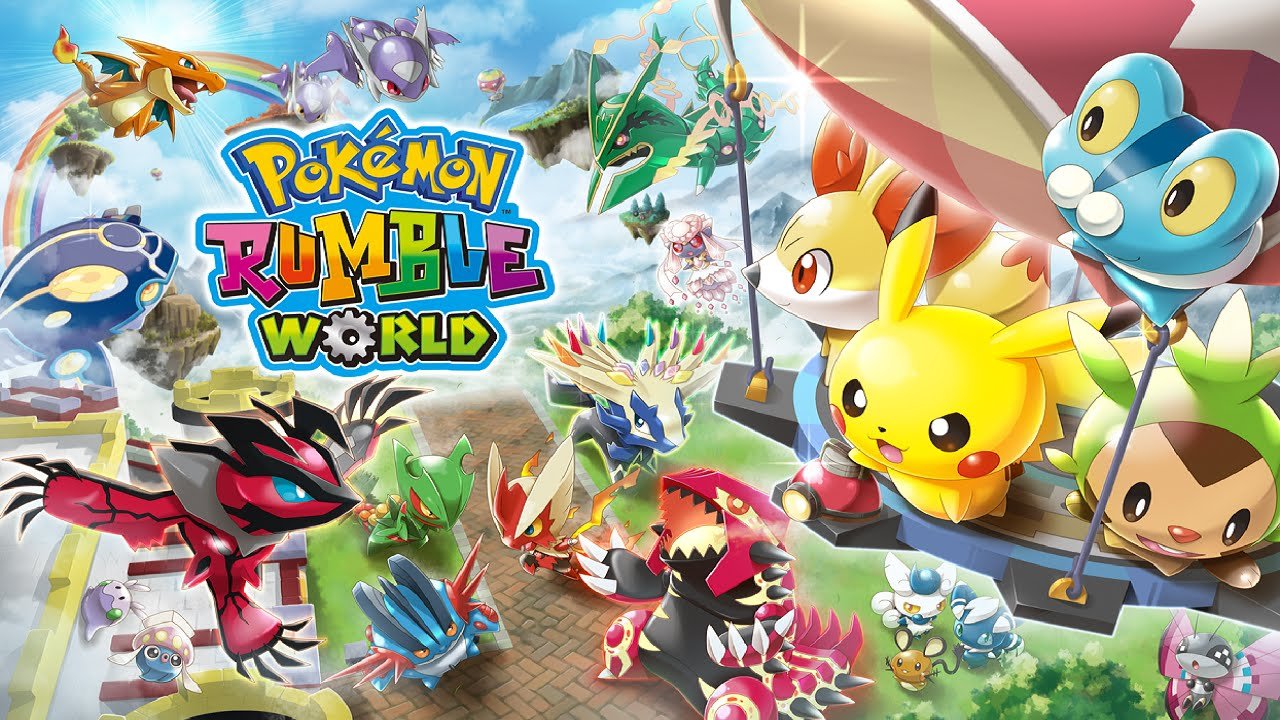 Pokemon Rumble is now available in-store across Europe. The retail release of the game today is the second for the game, which came to stores in Japan last fall.  Check out the launch trailer here: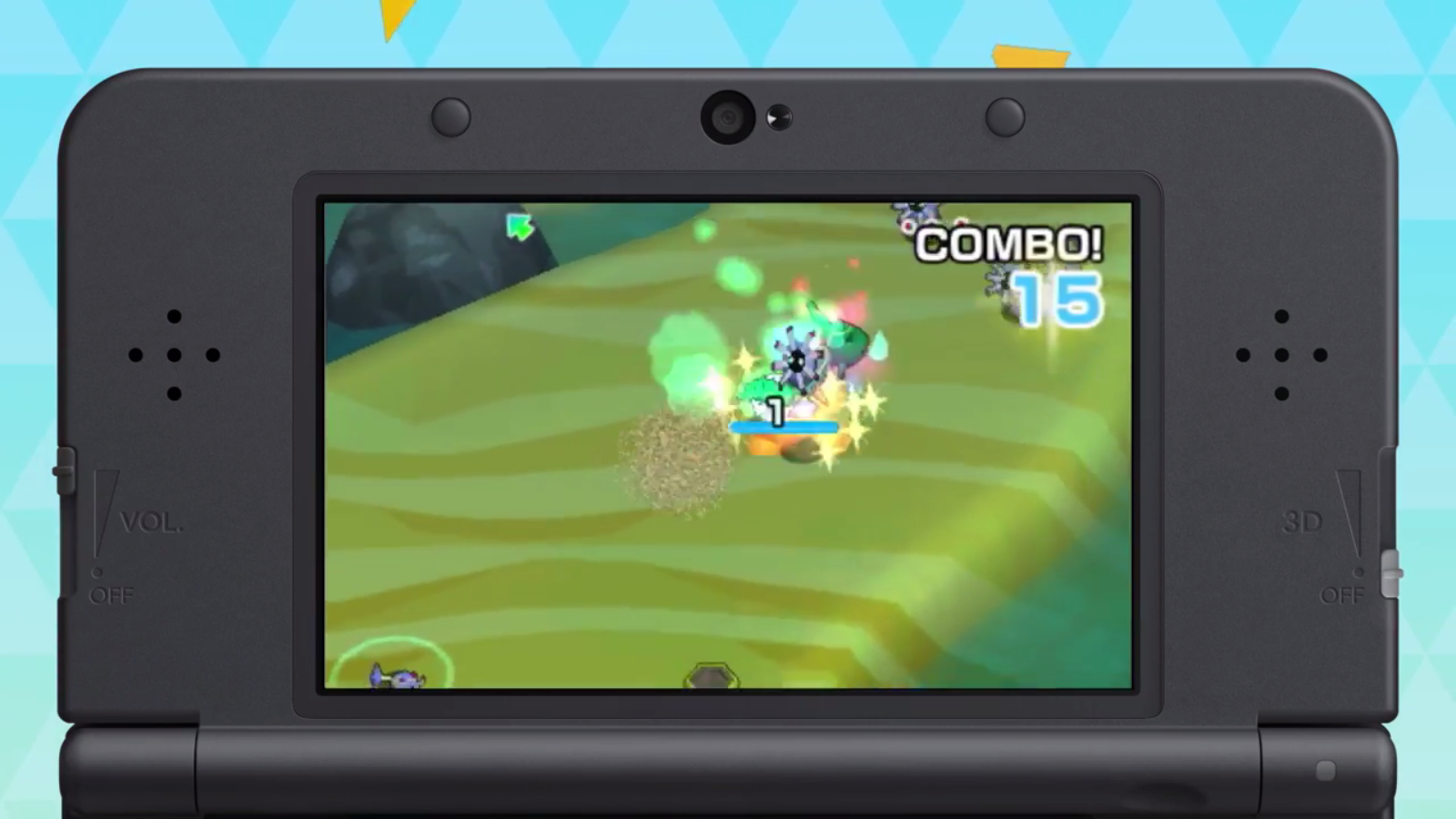 Pokemon Rumble World's retail release in Europe is just around the corner – the game, which is also available on the 3DS eShop as a free-to-play title, will be available in stores across Europe on January 22nd. Today, Nintendo published a new trailer for the game – check it out below: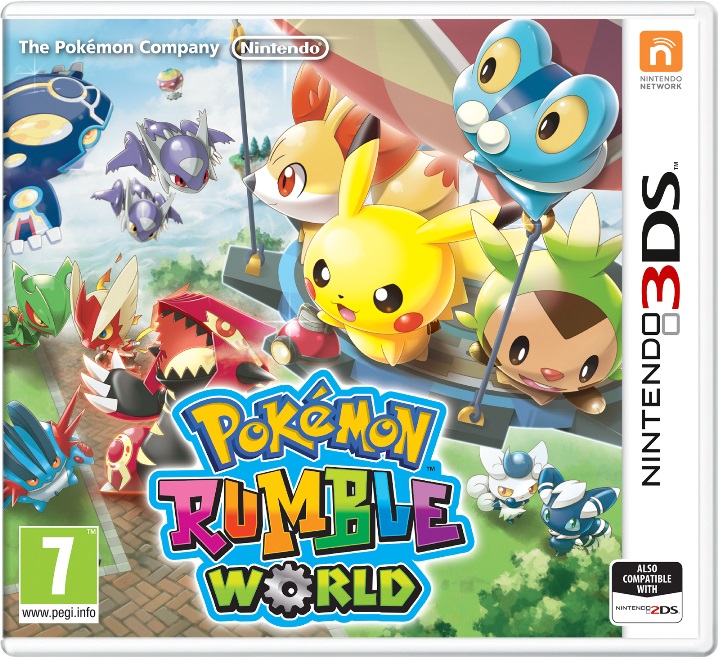 Earlier today, Nintendo announced that Pokemon Rumble World will be sold as a packaged title in Europe next month. You can get a look at the boxart above.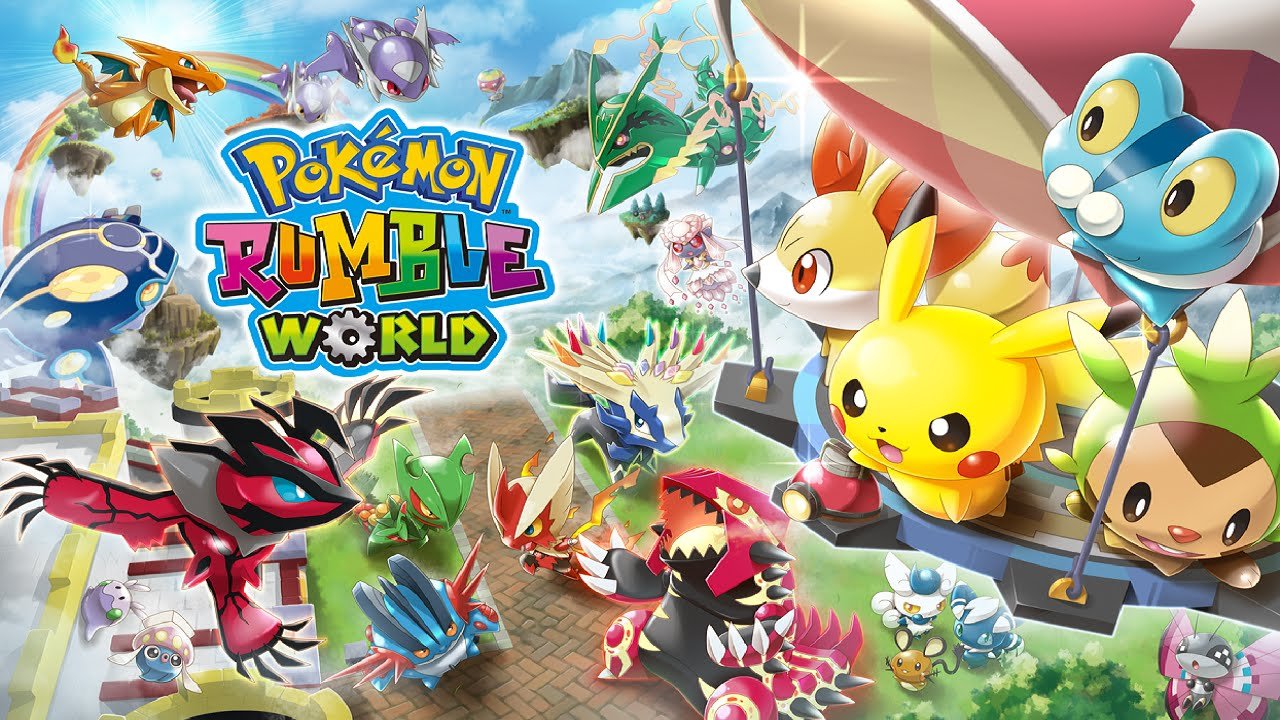 Pokemon Rumble World, formerly an eShop-only title for Nintendo 3DS, recently saw a retail release in Japan which essentially removed the "free to play"-aspect of the game. Nintendo has just announced that Pokemon Rumble World will also get a retail release in Europe on January 22nd, 2016. A North American release date as not yet been announced, though we will likely hear about one soon. Below is the press release in full:
3rd  December, 2015 –Pokémon Rumble World is set to launch across Europe as a packaged game starting January 22, 2016 for Nintendo 3DS family of systems. Originally released as a downloadable game on Nintendo eShop in April of this year, this packaged version will provide the full Pokémon Rumble World experience, alongside a number of features reconfigured especially for this packaged version of the game. This adventure in the wonderful world of Toy Pokémon does not feature any additional paid for content.

As you begin to explore the kingdom of toys in the guise of your Mii character, the king greets you and explains his frustration at having only one Pokémon. In contrast, he knows a mysterious magician who has 10 of them! The king is upset and enlists your help in collecting more Pokémon than the pesky magician has, thus showing him a thing or two about collecting Pokémon! Accompanied by the king's own Pikachu, you embark on your heroic voyages via hot-air balloon to places where wild Toy Pokémon await discovery!

You, along with your Personal Mii, will collect Pokémon through thrilling gameplay, challenging stages and by collecting essential items. Every existing Legendary Pokémon can be discovered and collected, with Mega-Evolving Pokémon joining the battles. Plus, your Adventure Rank will increase the more Pokémon you collect.

Not only Pokémon appear in Pokémon Rumble World. Your Mii character appears, as well as the Mii characters of players you pass, leading to adventures for Pokémon and Mii characters together. You can enable this mode by connecting their Nintendo 3DS or 2DS system to the internet and activating StreetPass. Then Mii characters from near and far are able to visit one another's games and provide mutual support in future battles.

The packaged version includes newly reconfigured features such as Poké Diamonds, the Poké Diamond Digger and VIP Cards, whilst removing the paid content component.

Poké Diamonds make your adventures more fun and help you along in your mission to discover Pokémon for the king. After completing the tutorial, visit the shop to receive your allotment of 3,000 Poké Diamonds. In addition, you will also be able to access the Poké Diamond Digger. The Poké Diamond Digger will provide you with 40 new Poké Diamonds every day. Once you obtain 3,000 Poké Diamonds and the Poké Diamond Digger, a special VIP Card feature will open up. There are two VIP Cards, the Balloon VIP Card and the Timing Stop VIP Card and they can be used to more easily voyage through the wonderful kingdom of Toy Pokémon, collecting more Pokémon for the king!

Players can look forward to the all-in-one Pokémon Rumble World package at retail locations from 22nd January, 2016.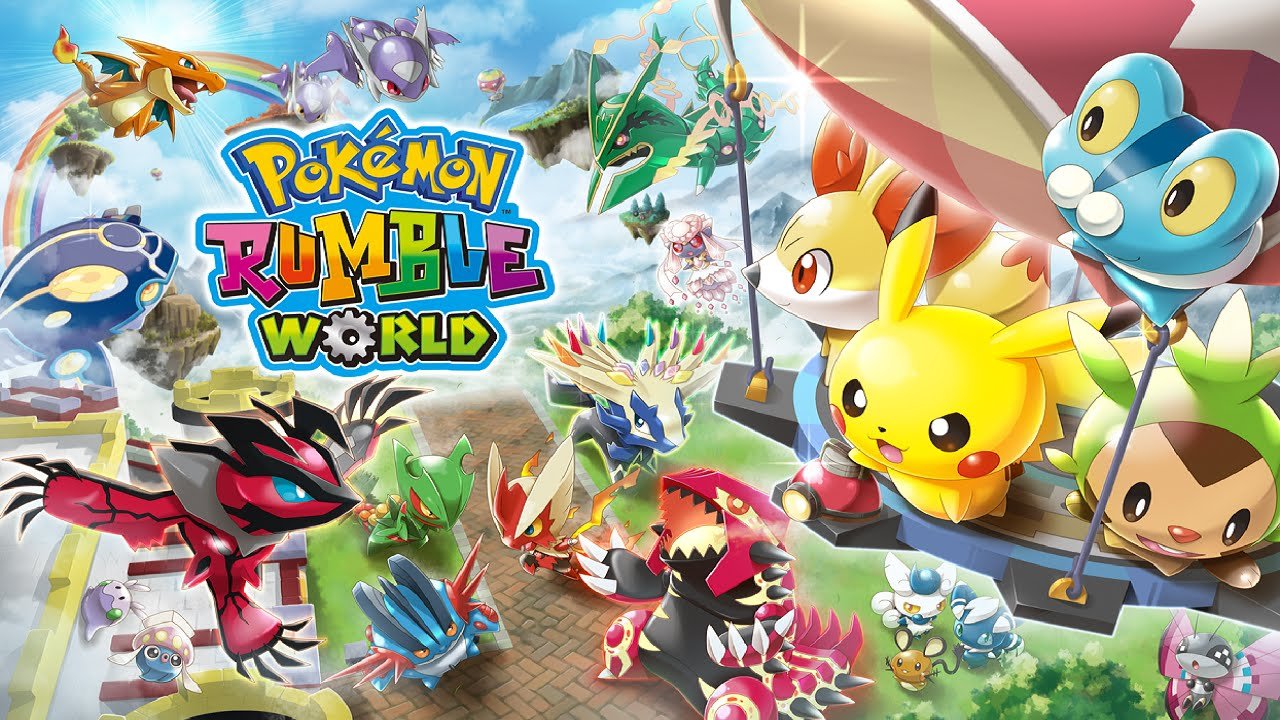 Nintendo's free-to-play Pokémon title that came to the 3DS eShop earlier this year is now receiving a retail release in Japan on November 19th.
The retail version of Pokémon Rumble World will grant you a code for the game, all 3,000 PokéDiamonds you can normally receive in-game, and various discounts. Pokémon Rumble World will cost 37,000¥.
Seeing as the retail copy will only grant you a code for the game and not a physical cartridge, one could imagine that these will simply be put up as cards in stores which you take to the register to be activated. So far no word on whether the retail version of Pokémon Rumble World will be getting the same treatment to regions elsewhere.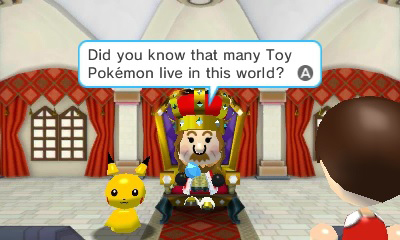 Update: Below are a few details about the update:
– Version 1.1
– 846 blocks
– New level called Lucky Balloon
– This takes you to where uncaught Pokemon are more likely to appear
– You need at least Rank 33 to get it and it takes 20 hours to recharge
– A special password has been released to receive 100 PokeDiamonds for Japan: 32831175
– The PokeDiamond Digger in the town now gives 40 PokeDiamonds a day rather than the 20 previously obtained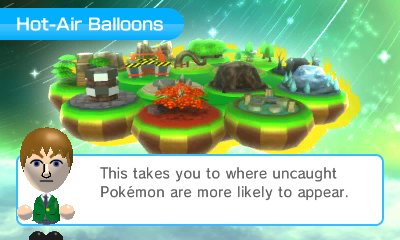 ---
There's a new update for Pokemon Rumble World available on the 3DS eShop. We don't have much information currently in terms of specifics, but we'll let you if we come across additional information.