Pokemon Sword and Shield hosting Max Raid Battle with Shiny Marill and more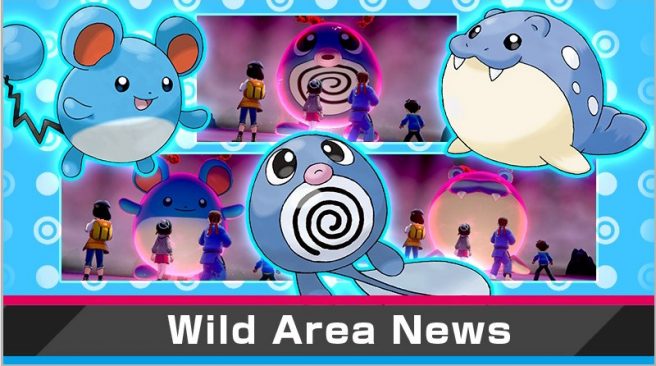 A new Max Raid Battle event is here for Pokemon Sword and Pokemon Shield with players having a chance to obtain Shiny Marill.
The event is putting the focus on Water-type Pokemon. By defeating them, you'll be given items like Fresh Water, Soda Pop, and Lemonade. Poliwag, Marill, and Spheal will be appearing more often. Shiny Marill isn't a guarantee to show up, so you'll need a bit of luck on your side.
If you're interested in getting involved with Max Raid Battle event featuring Shiny Marill in Pokemon Sword and Shield, first connect your Switch system to the internet. Next, when a pillar of light begins to appear from a Pokemon Den in the Wild Area, walk up to it and interact to have a Max Raid Battle begin.
Keep in mind that the Max Raid Battle will only be active until July 10, 2022 at 4:59 PM PT / 7:59 PM ET. After that, a new Max Raid Battle should begin at some point.
Pokemon Sword and Pokemon Shield are out now on Switch. Information about the previous Max Raid Battle event can be found here.
Learn more about both games on the official site here.
Source: Switch news
Leave a Reply