Pokemon Unite adding Galactic Ghost 094 battle pass, Unite squads, more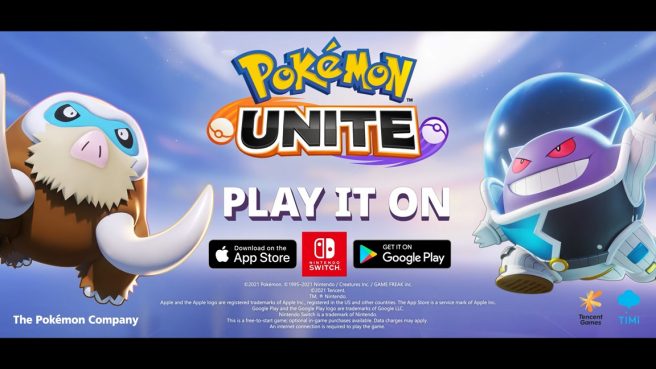 Pokemon Unite is celebrating its release on mobile tomorrow with new content and features, including the Galactic Ghost 094 Battle Pass and Unite squads. Switch players will be able to access all of the new additions as well.
The Galactic Ghost 094 battle pass begins on September 22 with space-themed items. By competing in daily and weekly missions, you can raise your battle pass level and earn rewards. Those who purchase the premium pass will have the opportunity to earn more rewards.
Unite squads are also joining Pokemon Unite tomorrow. This allows players to create their own squads or search for already-existing squads to join and connect with others. Like-minded Trainers can find each other easily with squad tags.
The new update will also include some other elements, including support for French, German, Italian, and Spanish language options.
Here's a trailer showing what's on the way to Pokemon Unite, including a look at the Galactic Ghost 094 battle pass and Unite squads:
We should mention that those who complete the in-game event in the mobile version of Pokemon Unite by October 31 will be given 1,000 Aeos tickets, the Unite license for Pikachu, and special Holowear for Pikachu known as Festival Style. This is to celebrate having reached five million pre-registrations on mobile. The Pokemon Company will provide another 1,000 Aeos Tickets if pre-registration hits 7.5 million.
Pokemon Unite is officially coming to mobile tomorrow, September 22, with cross-play support for Switch. You can learn more about how progress can be transferred here.
Leave a Reply