Pre-order Monster Hunter Rise at Best Buy, get a steelbook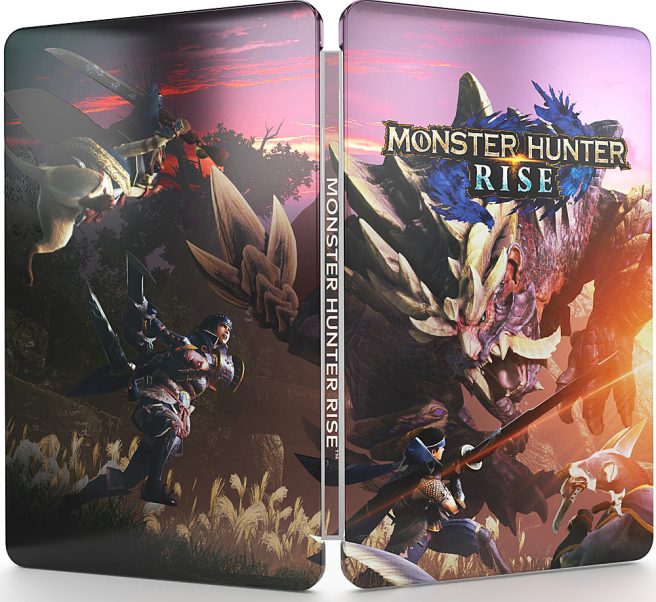 Best Buy has revealed a special pre-order bonus for Monster Hunter Rise. By reserving the game, you'll get the steelbook pictured above. We're hearing that those who reserved Monster Hunter Rise before the steelbook offer was announced should have their orders automatically updated.
Also remember that there's another pre-order bonus planned for Monster Hunter Rise. Retailers are giving out a pack containing the Palamute Golden Retriever Costume (layered armor), Palico Forest Cat Costume (layered armor), and Stat Boosting Novice Talisman.
Monster Hunter Rise releases for Switch on March 26. You can pre-order on Best Buy here.
Leave a Reply