Pre-order Spyro Reignited Trilogy at GameStop, get a concept art linen poster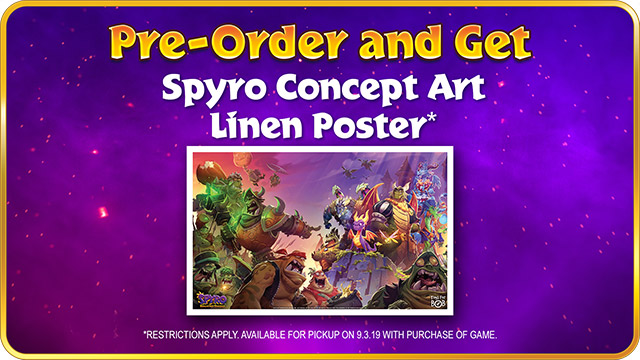 GameStop has a pre-order planned for Spyro Reignited Trilogy on Switch. If you reserve the game, you'll receive the concept art linen poster pictured above.
Spyro Reginited Trilogy launches for Switch on September 3. You can pre-order it online at GameStop here.
Leave a Reply