Pre-order Valkyria Chronicles 4 at GameStop, get a Ragnarok hat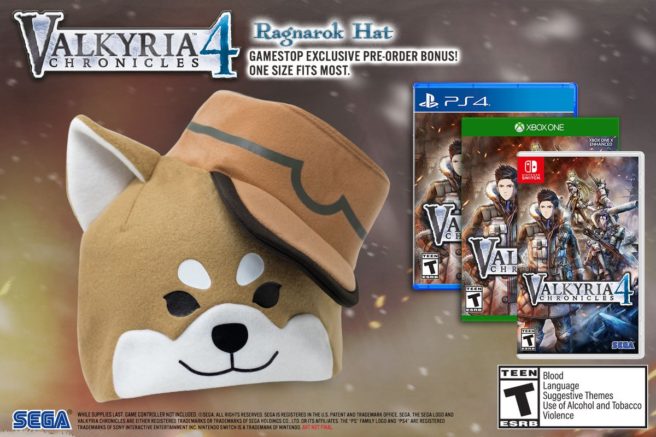 GameStop has revealed an exclusive pre-order bonus for Valkyria Chronicles 4. If you rserve the game, you'll receive the Ragnarok hat pictured above. Pre-orders can be placed here.
All retailers, including GameStop, will also be offering a launch edition for Valkyria Chronicles 4. This comes with a free Ragnarok controller skin.
Leave a Reply