Pre-orders open for the First 4 Figures Phoenix Wright statue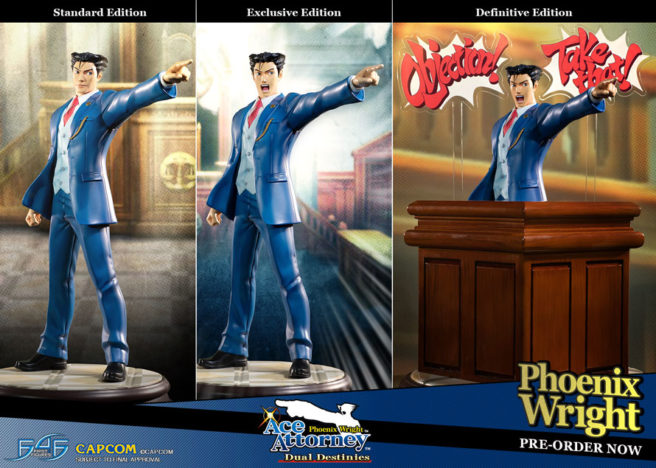 First 4 Figures has opened pre-orders for the new Phoenix Wright statue, which was first announced last week. Three different versions are in the works: standard, exclusive, and definitive.
Standard and exclusive are mostly the same, with the latter one including two interchangeable head sculpts. The definitive version includes an additional large base featuring the defense bench as well as two acrylic speech bubbles from the game.
You can pre-order the statue on First 4 Figures' website here. It'll set you back $230 or $300.
Leave a Reply