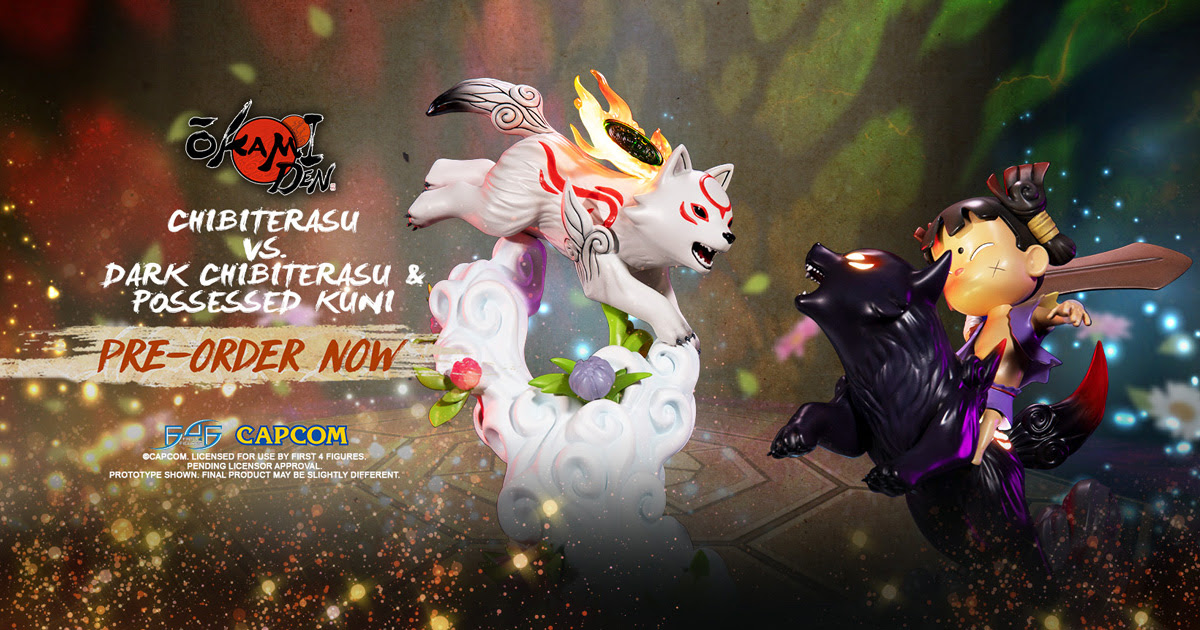 First 4 Figures has revealed its latest statue and next addition to its Okami line. The company latest product is based on Okamiden: Chibiterasu vs. Dark Chibiterasu & Possessed Kuni.
Like previous First 4 Figures statues, it'll come in standard and exclusive versions. The exclusive edition has certain parts that light up.
Below are all of the relevant details and a couple of videos: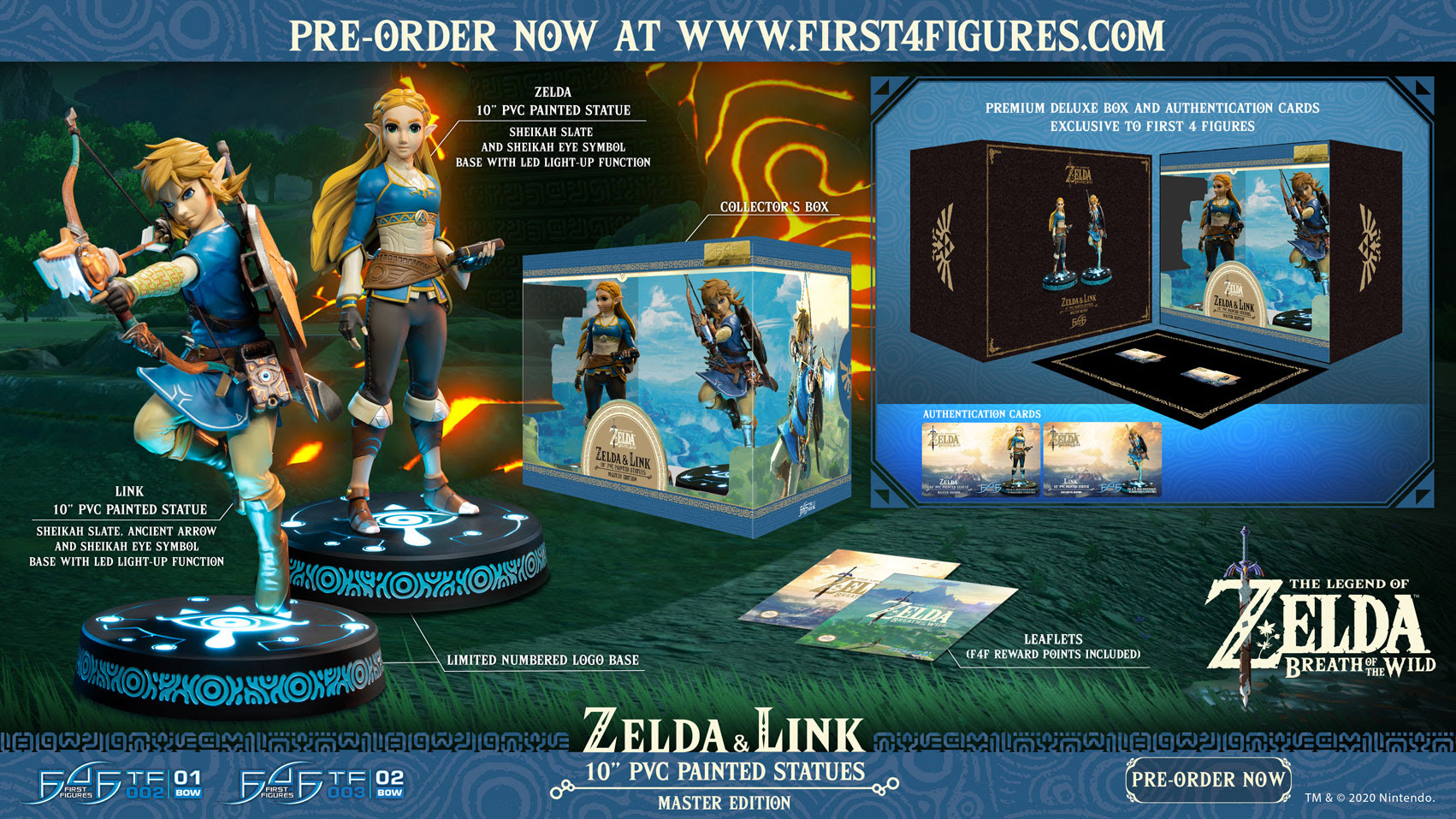 First 4 Figures has unveiled a pair of new statues from The Legend of Zelda: Breath of the Wild. Link is the main focus here, but Zelda will also be included if you purchase a special bundle.
First 4 Figures will be selling an "Exclusive Edition" only for Link as well as a "Master Edition" that has both characters. There will be 10,000 pieces and 3,000 pieces of the two versions respectively.
Here's some additional information and a trailer: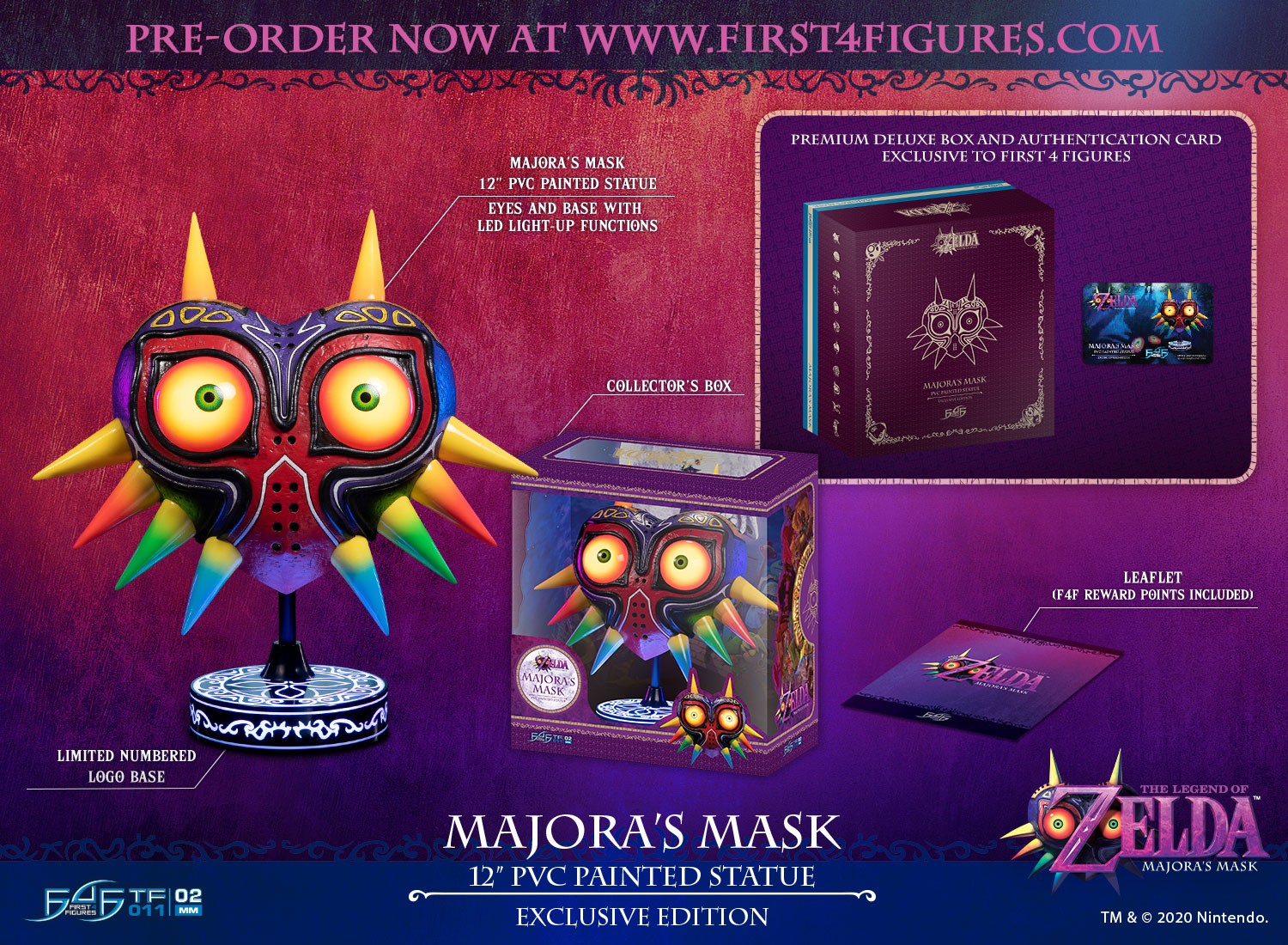 First 4 Figures is introducing a new PVC collectible for The Legend of Zelda: Majora's Mask. Fans can get their hands on the actual Majora's Mask, which "features the same textured details and vibrant colors the mask is known for."
Here's some additional information about the statue: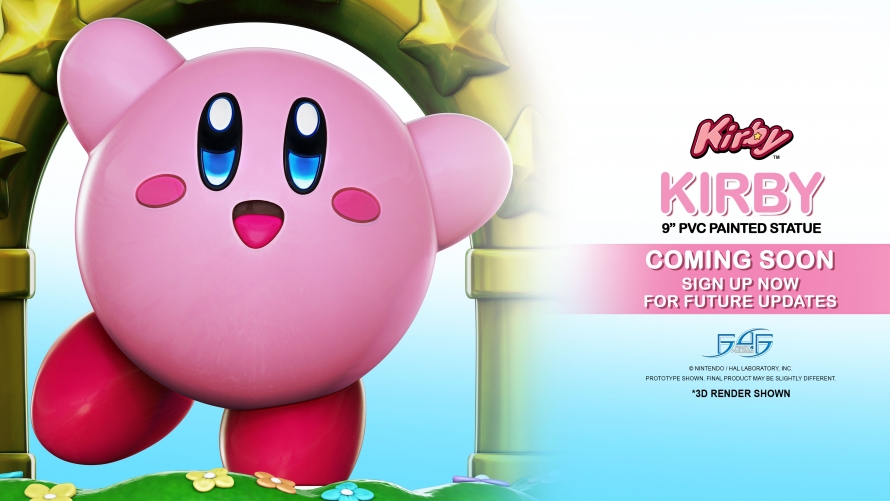 First 4 Figures has made its fair share of Kirby statues. The last one, Warp Star Kirby, arrived in August 2018. It's been awhile since the last collectible, but a new one will soon be joining the lineup.
To celebrate Kirby's 28th birthday, a new, 9-inch PVC statue is in the works. It's based on Nintendo's official 3D render image, which shows the character on top of a field of flowers.
First 4 Figures isn't sharing much else, but is teasing something behind Kirby. It's unclear when pre-orders will be opening at this time.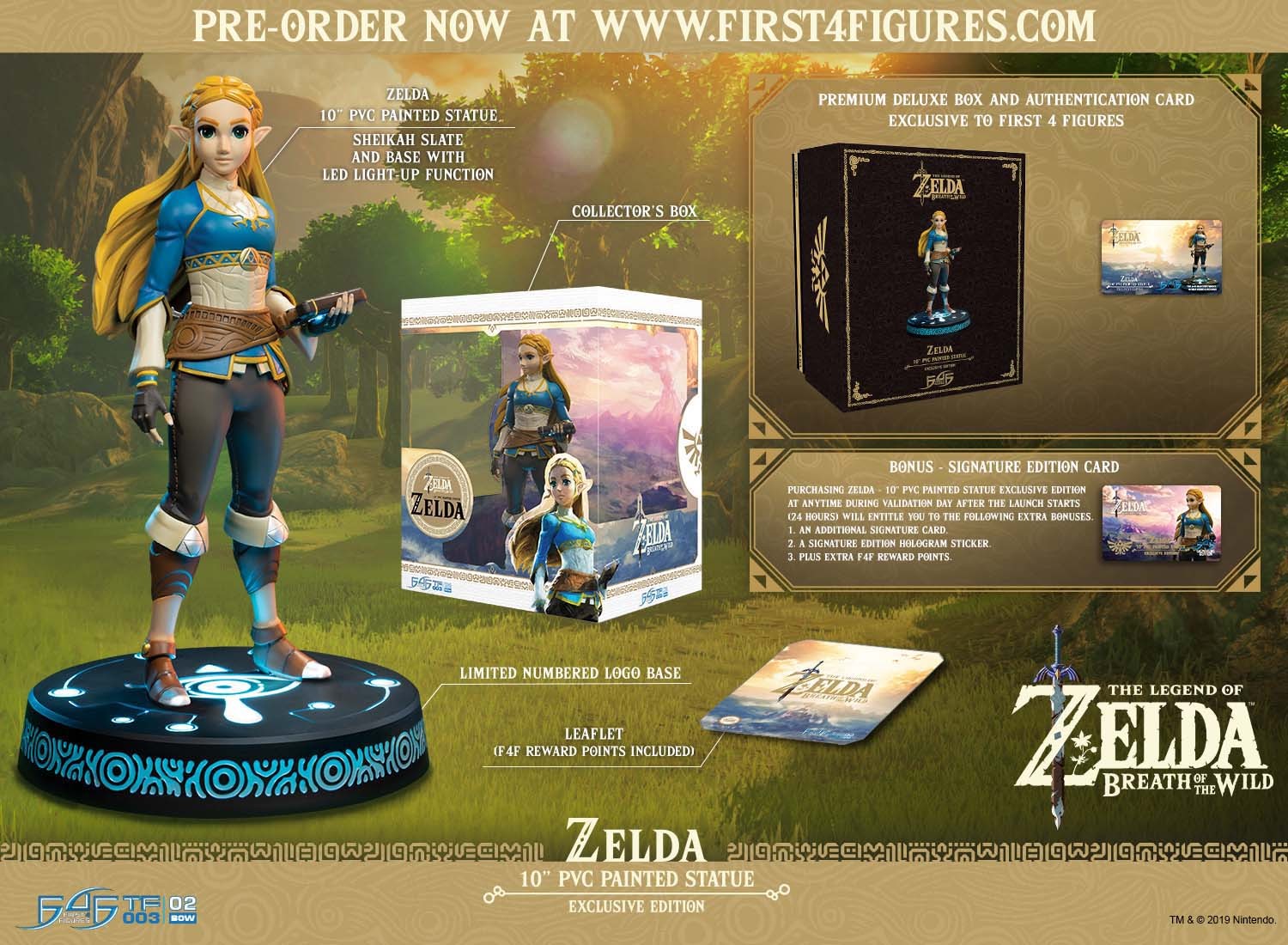 Last week, First 4 Figures teased a brand new Zelda statue based on the character's appearance in Breath of the Wild. Pre-orders have now opened, and we have a trailer as well.
Here's a description of the statue: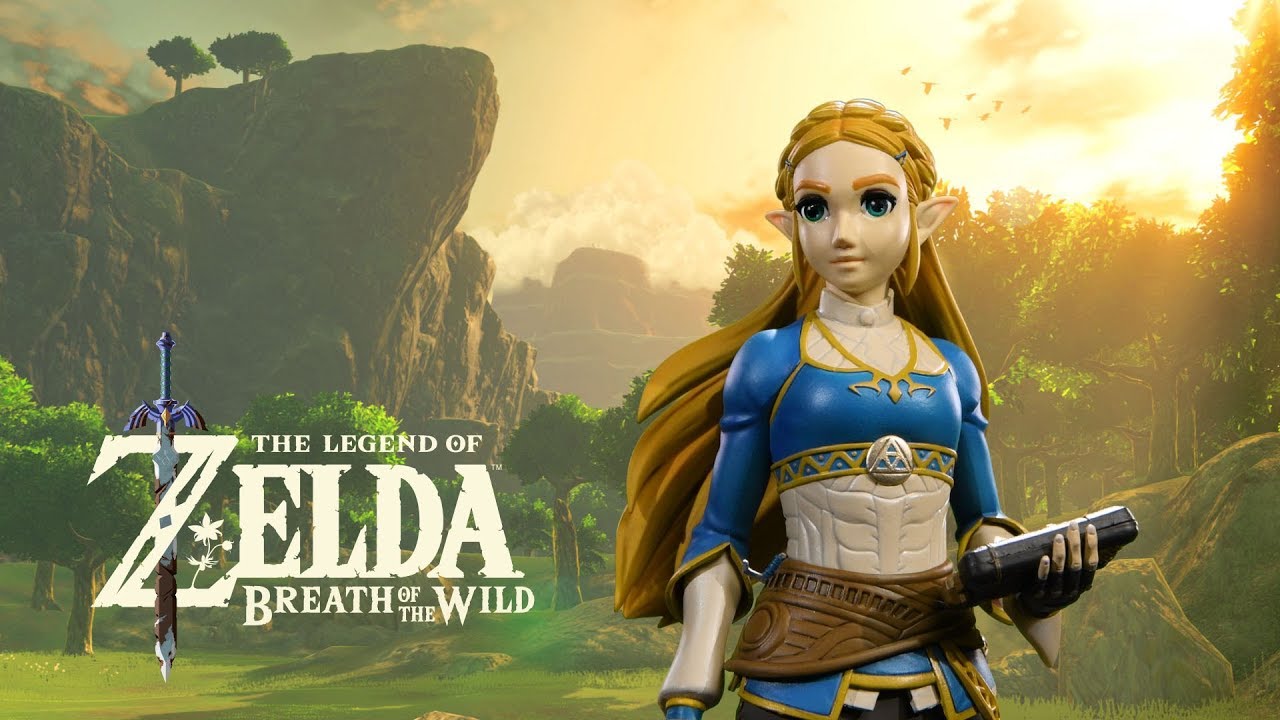 First 4 Figures has announced that it is creating a new statue for Zelda based on her appearance in Breath of the Wild. We don't have all of the details just yet, but a teaser video has been published.
Here's a look:
More information is expected when pre-orders open soon.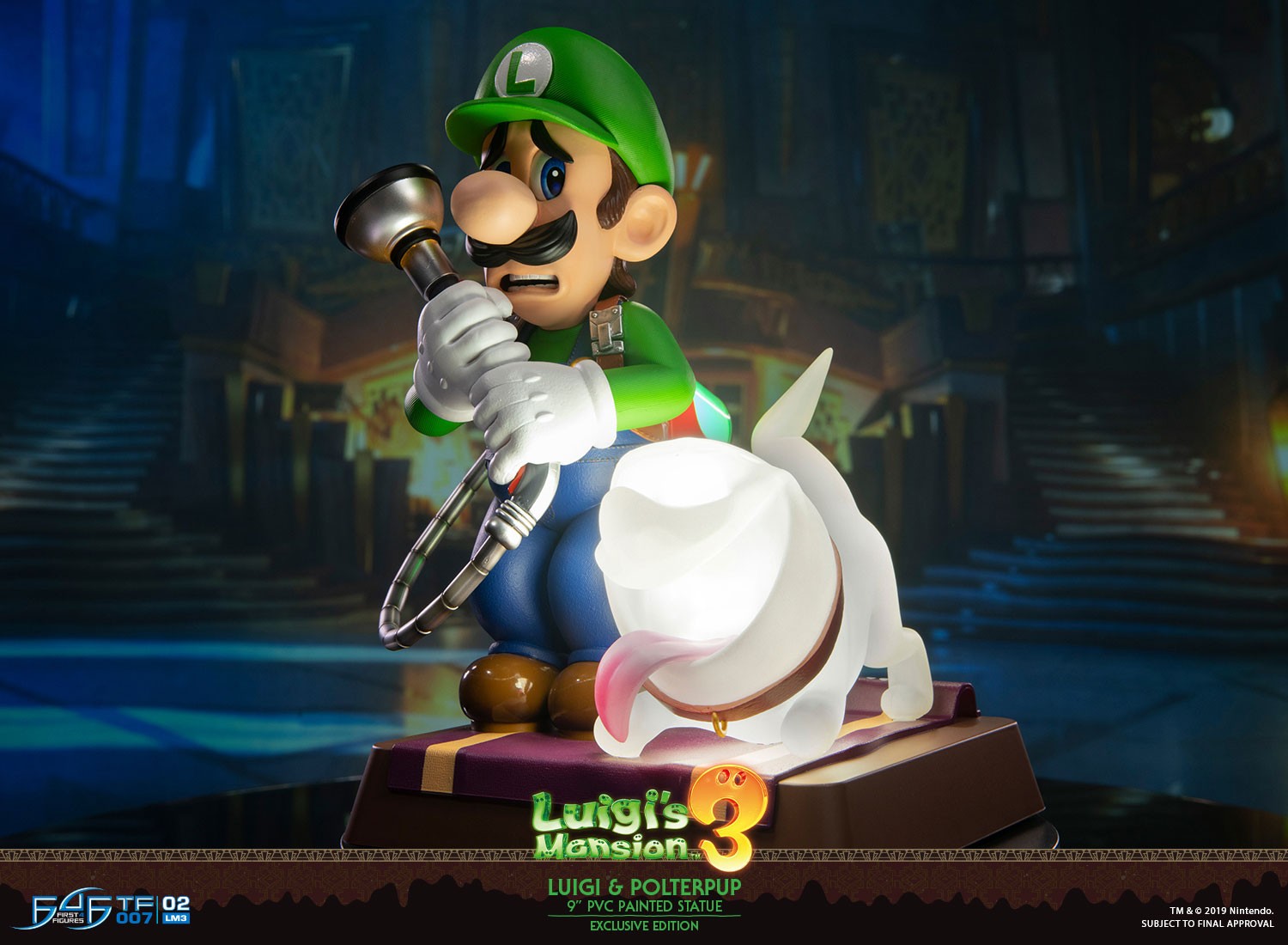 First 4 Figures has revealed a special statue based on Luigi's Mansion 3. The 9″ PVC collectible features Luigi and Polterpup. This exclusive edition comes with both the Poltergust G-00 and Polterpup feature bright LED functions. Additionally, on its limited numbered base are glow-in-the-dark paw prints trailing behind Polterpup.
Here's a trailer: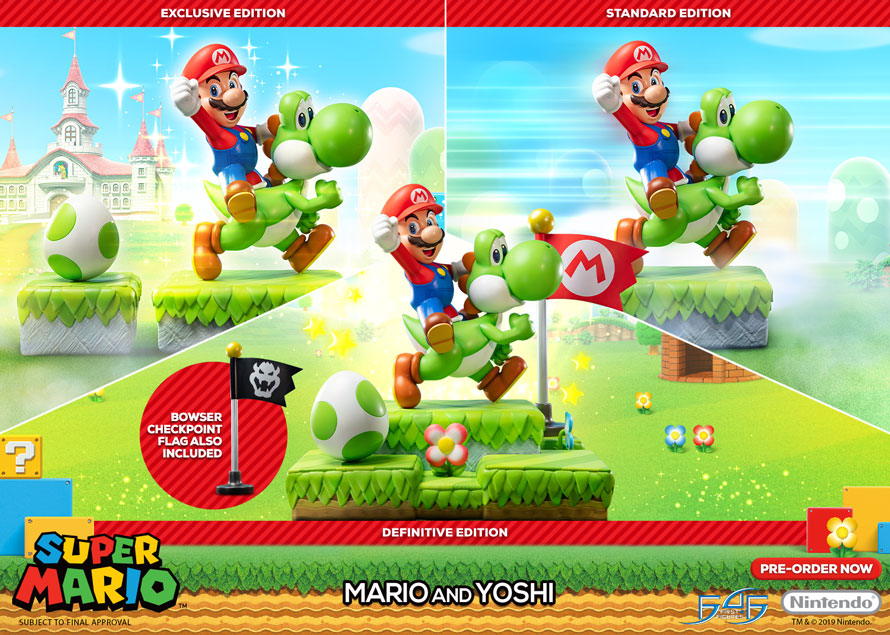 First 4 Figures has opened pre-orders for its new Mario and Yoshi statue following its reveal last week. You can put in a reservation here.
There are three different options to choose from, but each one is pricey. Pricing for the standard, exclusive, and definitive editions are set at $500, $525, and $675 respectively. The definitive edition adds a Yoshi egg with embedded magnets and a magnetized base for it to rest on.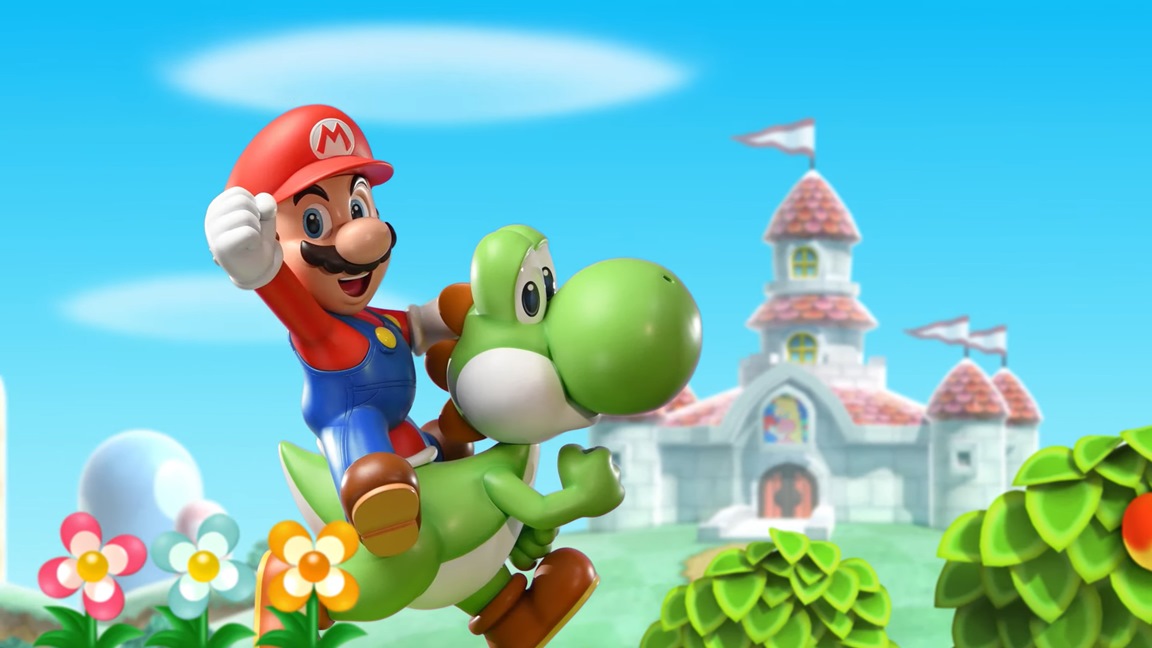 First 4 Figures has revealed its next project: a brand new statue featuring Mario and Yoshi. Pre-orders will open on the company's website next week.
We have the following teaser for the statue:
We'll pass along another note when pre-orders go live.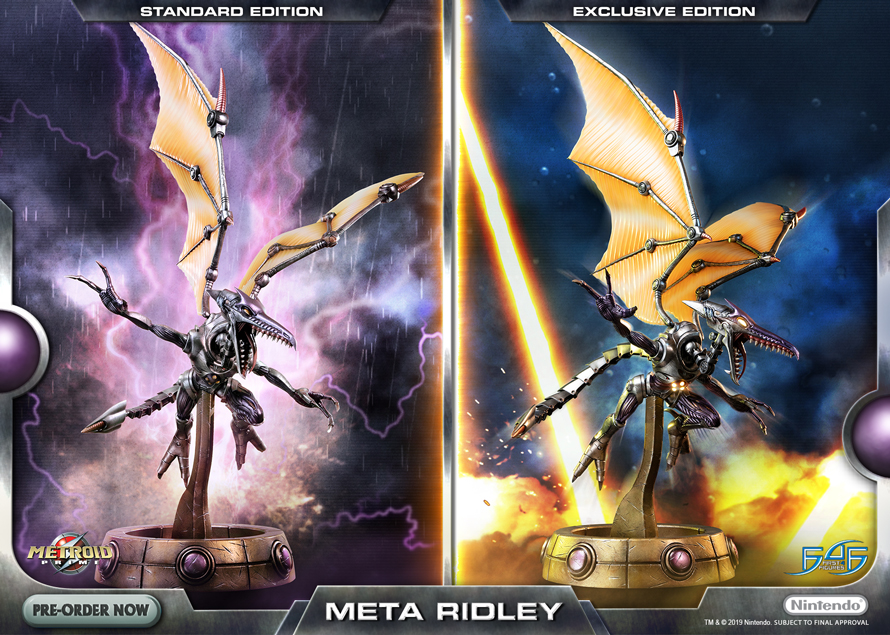 First teased last week, pre-orders have opened for the Meta Ridley statue from First 4 Figures. More information about the product has released as well.
Here's what's inside as well as product dimensions: