Purple Lamp wants to do more with SpongeBob after Cosmic Shake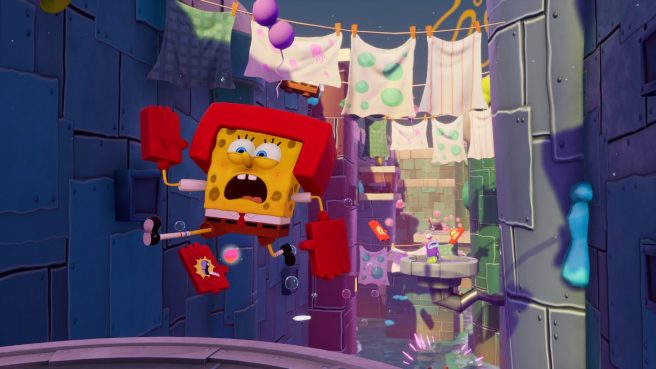 When you think of the bigger SpongeBob SquarePants games these days, Purple Lamp should come to mind. The studio worked on Battle for Bikini Bottom – Rehydrated in 2020, and is now about to release The Cosmic Shake just a couple of years later.
Despite having put out a pair of 3D platformers based on the franchise (though one was a remake) relatively close together, it sounds like the developer would like to continue working with the IP going forward. Andreas "AJ" Jarzabek, project manager, Purple Lamp Studios, told Nintendo Everything in a recent interview that it still has plenty of ideas left in the tank.
Jarzabek shared the following with us when asked about the possibility of more SpongeBob games from Purple Lamp in the future:
"We live and breathe SpongeBob at Purple Lamp and yes, we still have so many ideas we would love to bring to life in future SpongeBob games. We hope players will have as much fun playing as we had making this new and exciting instalment to the series and that we will continue this journey together for many years and games to come."
Switch owners can pick up SpongeBob SquarePants: The Cosmic Shake on January 31, 2023. Our full interview will be published very soon.
Leave a Reply