Puyo Puyo Tetris 2 second free update revealed – more characters, colorblind settings, and more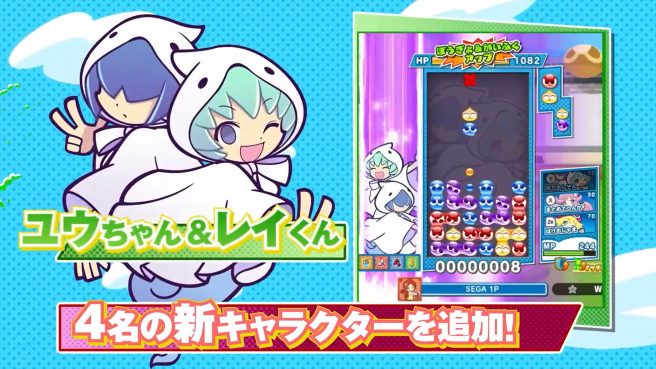 During SEGA's Puyo Day 2021 live stream, the second free update for Puyo Puyo Tetris 2 was revealed. It'll come with new characters, colorblind settings, and more.
Here's the full rundown of content:
– Characters: Serilly, Rafisol, Yu & Rei and Strange Klug
– Colorblind settings added
– Songs added: Request from PuyoPuyo, Strange Klug theme, Rafisol theme
– 20 new avatars Magic Swordfighter Series, Djinn Series, Xiannu Series, Sunohime, Shizunagi, Crescent Schezo, Chance-meeting Ally, Mirror Rafisol, Arle & Carbuncle, Ringo Ando]
– Battle on Endless Rulesets
The new Puyo Puyo Tetris 2 update goes live in Japan on February 4, so it could be live as early as today in North America and Europe.
Thanks to James McKee for the tip.
Leave a Reply