Quake update out now on Switch (version 1.7), Beyond Belief add-on added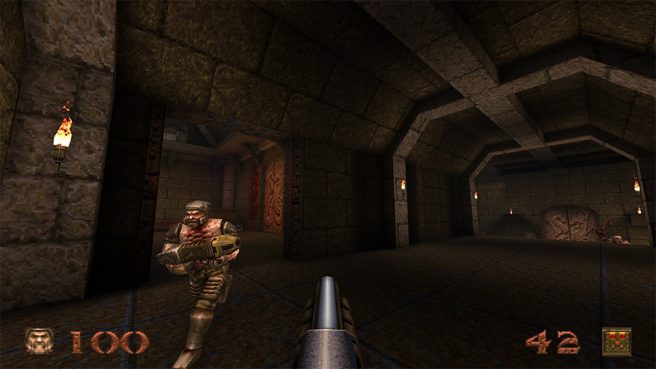 The re-release of Quake has received a new 1.7 update on Switch, and it includes the Beyond Belief add-on.
Beyond Belief was first released in 1997 and was one of the game's earliest mods. According to Bethesda, "it gained notoriety for its tough-but-fair gameplay and skillful difficulty curve". The add-on is an eight-map adventure for all players to explore for free.
Those that are interested in accessing Beyond Belief will first need to install the new 1.7 update for Quake on Switch. After this, simply visit the add-ons menu. Other mods are available as well, including Copper – which came out earlier in the year.
Quake is currently available on the Switch eShop, though Limited Run Games was also in charge of a physical release. The 1.7 update and Beyond Belief add-on are available now at no extra cost.
Leave a Reply