Rampage Knights comes to Switch today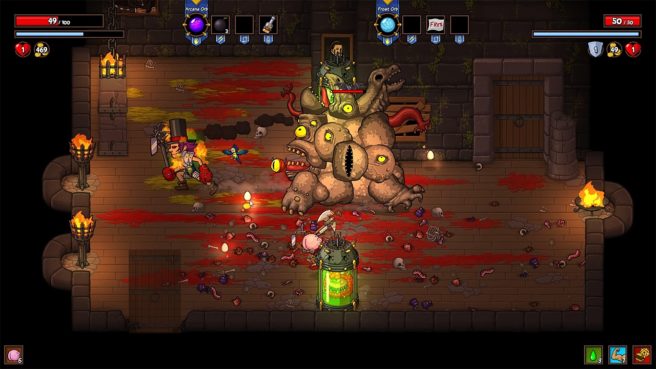 Rake in Grass has announced that Rampage Knights is coming to Switch today. The well-received cooperative beat 'em up also features randomized dungeon crawling and exploration as well as RPG elements.
Here's some additional information on Rampage Knights as well as a trailer:
The players try to get as far as possible in a dungeon with randomized items, spells, traps and encounters. Their heroes are upgraded along the way (both visually and gameplay-wise) as they find better weapons, items, magic powers and fight harder and harder monsters.

The main features:

• Frenetic action inspired by Golden Axe and Binding of Isaac

• Singleplayer campaign or local co-op for two players

• Randomly generated environments with rogue-like elements

• Hero visually evolving with new abilities

• Dozens of spells and weapons with game changing properties

• Long term progress with new classes and features to unlock

• Mighty foot included!
Rampage Knights costs $11.99 as a digital download on the Switch eShop.
Source: Rake In Grass PR
Leave a Reply