Reggie Fils-Aime appointed to GameStop's board of directors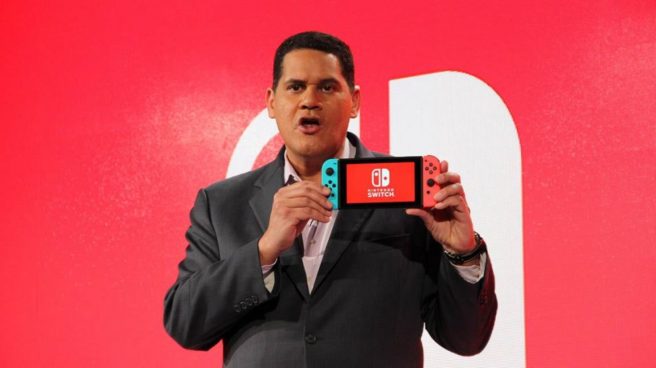 Update: Added brief comment from Reggie below.
Original: GameStop announced today that former Nintendo of America president Reggie Fils-Aime has been appointed as one of three new independent members to its Board of Directors. His role will go into effect on April 20. William "Bill" Simon and James "J.K." Symancyk have also joined on.
GameStop noted in the press release that the appointments of these three members "are the result of a comprehensive search process led by the Board of Directors and involving shareholder input." Dan DeMatteo, Gerald Szczepanski, Larry Zilavy, Steve Koonin, Jerome Davis, and Tom Kelly are retiring from the board.
George Sherman, GameStop's CEO, said of today's news:
"The Board refreshment and governance enhancements announced today represent an important milestone in GameStop's transformation as we continue to evolve the Company's business strategy for long-term success. We are pleased to welcome Reggie, Bill and J.K. to the Board. They are each highly qualified and bring significant, relevant experience to our turnaround. We look forward to immediately benefitting from their expertise and perspectives as we navigate the evolving gaming and retail environments, execute on our strategic initiatives and prepare the Company to maximize value-creation associated with the next generation of console launches later this year."
It's no secret that GameStop has been in a decline these past few years. It'll be interesting to see what sort of impact Reggie has on the retailer, as well as these other two new board members.
---
Reggie's comment
"The gaming industry needs a healthy and vibrant GameStop. I look forward to being a part of GameStop Board and helping to make this happen."
Leave a Reply