Reggie – Next Zelda DLC date soon, classic games for Switch, Miiverse closing, My Nintendo rewards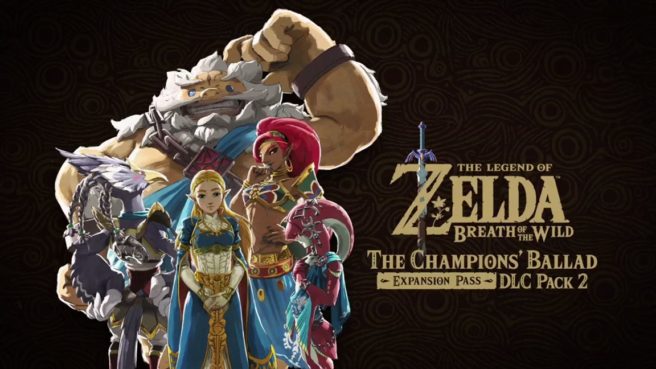 Kotaku caught up with Nintendo of America president Reggie Fils-Aime, who touched on a whole bunch of topics in an interview. These include the release date for the next Zelda: Breath of the Wild DLC (coming soon), if we'll see classic games on Switch, the closing of Miiverse, and the lack of My Nintendo rewards for Switch.
Read what Reggie had to say below. You can find the full article on Kotaku here.
Reggie on the new DLC for Zelda…
– Still coming this year
"We will shortly be announcing the date for that content, so I would not lock and load on November 10th."
On GameCube controller support for Switch…
"In our latest system software update, it enables third-party peripherals to work on Nintendo Switch. As a result, the peripheral for Wii U that allows it to attach GameCube controllers also works. …I think it's fair to say, Stephen, that that peripheral working was as much a surprise to us as it was to consumers."
On classic games for Switch…
"We're gratified to have some of the best content ever created be unique to Nintendo platforms. We're also gratified by our community that they want to play this content. What we've said is that there's going to be some classic content that's part of the Nintendo Online proposition. We've said we will unveil more about that proposition next year before it launches. It (NES/SNES Classic) doesn't preclude it (releasing classic games in other ways)."
On the closing of Miiverse…
"Miiverse was a great community. It was something we thought would be integral to the Wii U proposition along with Nintendo TVii. Unfortunately the Wii U didn't scale the way we hoped it would, which makes continuing those services financially challenging. They're all linked. From a service, architecture and delivery [standpoint], it's linked. Once we made the decision for it to be concluded on Wii U, it meant it would be concluded for 3DS as well as the viewing service on your PC."
On the lack of My Nintendo rewards for Switch…
"There are unique elements coming for Nintendo Switch. We'll be announcing those in due time. We do believe having a strong loyalty program for all of our products is important and certainly our fans appreciate it."
Leave a Reply