Reggie on why Switch uses mobile app for voice chat, not competing with Xbox / PlayStation, more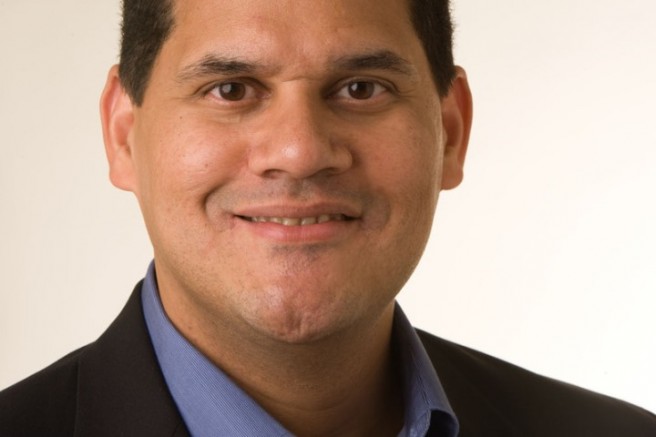 More comments have emerged from Nintendo of America president Reggie Fils-Aime's appearance at the 2018 GeekWire Summit. Reggie discussed why Switch uses mobile app for voice chat, how Nintendo is competing for entertainment time as opposed to the Xbox and PlayStation, and more.
Here's the roundup:
On how long Nintendo took to embrace smartphone platforms, which was intentional…
"We needed to create unique experiences. Home system games, if transplanted to a mobile device, wouldn't transfer as well. We needed to work through monetization… as we're driven to make money. And we needed to work through how to be effective on platforms and marketplaces that we ourselves don't own. That took time."
On why Nintendo Switch Online uses a smartphone app for voice chat…
"Nintendo's approach is to do things differently. We have a much different suite of experiences than our competitors offer, and we do that in a different way. This creates a sort of yin and yang for our consumers. They're excited about cloud saves and legacy content but wish we might deliver voice chat a different way, for example."
"What we see is a situation where we know that Nintendo Switch is being played in the open, at a park, on a metro bus. We believe the easiest way for you to connect and have a peer-to-peer experience with voice chat is with your mobile phone. It's always there, it's always with you."
On whether Reggie sees Xbox and PlayStation as competitors…
– He doesn't
– Nintendo has to instead compete for entertainment time when people aren't eating, sleeping, working, etc.
"… That's what I compete for, minute by minute. That time you spend surfing the Web, watching a movie, watching a telecast of a conference: that's all entertainment time we're competing for. My competitive set is much bigger than my direct competitors in Sony and Microsoft. I compete for time. When I do that, I have to be creative and innovative in order to win that battle."
On his first-blush experience with the Switch…
"It was a moment where the hair on the back of my neck raised. The same way I felt when I first held the Wii remote, the same way I felt when I saw the inner-workings of a Nintendo DS. With that moment, we knew we had a compelling proposition." He clarified that this shell version of the Switch was meant "to simulate how it felt in my hand, the core concept. Our engineers had to execute it. Our developers needed to create compelling content to bring it to life. We're fortunate we did that."
On Nintendo's emphasis on new technologies and twists on existing ones like standard analog joystick controllers and the DS's touchscreen…
"We'd love to see more of this tactile experience, between interactive experiences and the touch and feel of something in real space."
– His famous E3 2004 speech was crafted by the worldwide Nintendo team, particularly through "constant communication with our global president at the time, Mr. Iwata"
– Reggie personally meets with "every group of new employees" to deliver an introduction of the company's philosophies and strategies
Leave a Reply