Reggie talks about appearing on stage with PlayStation and Xbox execs at The Game Awards 2018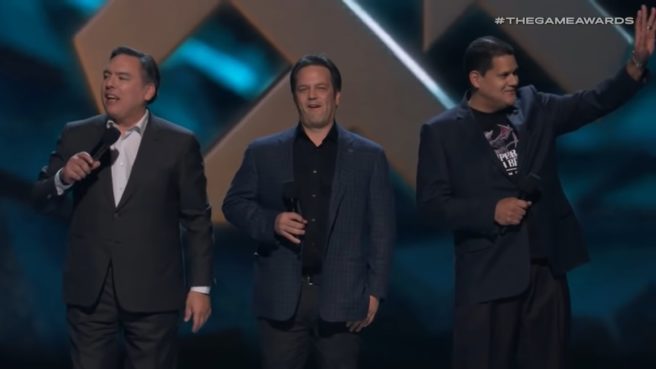 The Game Awards 2018 started in a rather neat fashion. Nintendo of America president Reggie Fils-Aime appeared on stage, as did Sony Interactive Entertainment Worldwide Studios boss Shawn Layden and Xbox head Phil Spencer. They weren't there to announce anything, but rather come together and deliver a brief speech. It's not exactly something that happens a lot.
Reggie spoke about the moment with IGN after the show last week. Here's what he had to say:
"Here's what's so important, from my perspective. Our industry is the most vibrant across all of entertainment. The opportunity to speak to all the players and to deliver a message of community, a message of inclusion, a message that all of us are looking to immerse ourselves in the best content, the best entertainment available today.

That was a really important message. And to drive home a thought of community and inclusion, that in many regards was carried throughout the entire show. I thought was really positive."
If you happened to miss this part of The Game Awards, you can watch a recording in the video below.
Leave a Reply