Retro didn't want to "shoehorn" online co-op into Donkey Kong Country: Tropical Freeze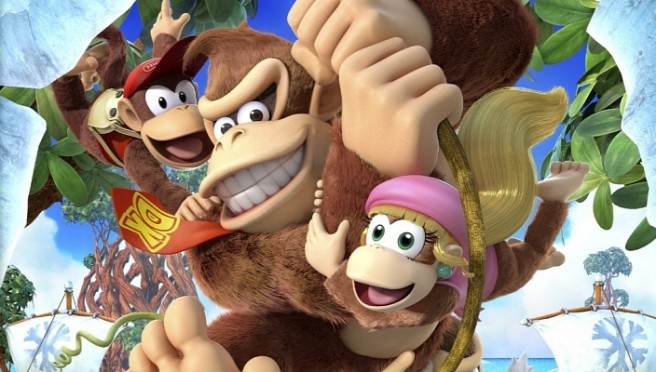 Donkey Kong Country: Tropical Freeze allows for local cooperative play, but the game doesn't offer an online option. Speaking with GameSpot, Retro Studios CEO Michael Kelbaugh said the team did not wish to "shoehorn" the functionality in.
He said:
"If we're going to create an online component for Donkey Kong, we really need to do it right and not shoehorn in, 'Oh, let's play Dixie remotely.' That just wasn't an objective for Tropical Freeze. So if we were really go back and create an online environment, I think we owe it to the fans to do it better than just making online co-op. We really need to put some thought and resources into doing it the right way.

"If we were to make a full online experience, I'd want to spend time to do it and make sure that we stay true to the franchise and incorporate this new feature in the right way. And I'm not sure that this game is the right way to start Donkey Kong Country Online [laughs]. I'm really a purist at heart, especially when it comes to Donkey Kong Country, and I'd want to approach it the right way."
Nintendo producer Kensuke Tanabe weighed in as well. In his view, local multiplayer best suits Donkey Kong Country: Tropical Freeze, which is often the case with Nintendo titles.
"This is a personal opinion, but if I'm playing with somebody, I think it's just a heck of a lot more fun to be sitting in the same room as that person rather than playing with somebody at a distance. And I think it's especially true for Nintendo games; we have a history of families playing together, whether that's the parents playing with the children or the children playing with their siblings. And I think with Donkey Kong, that's something that we preferred. We really wanted to support that style of play."
Leave a Reply