Retro8 Wireless and Wired Pro Controllers on the way for NES Classic Edition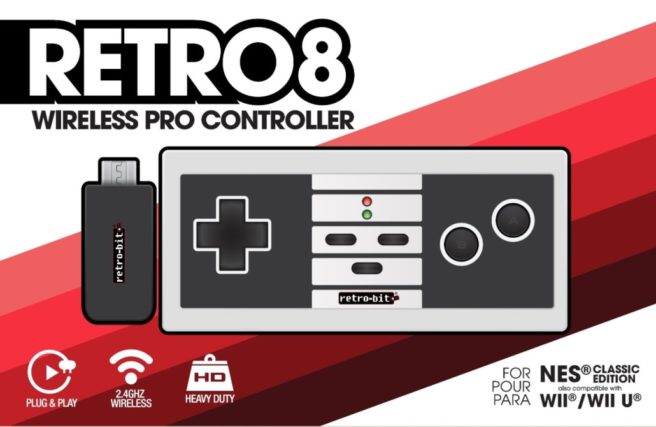 Plenty of companies have come out with their own controllers and accessories for the NES Classic Edition since November. Now as part of the Retro-Bit line, the Retro8 Wireless Pro Controller and Retro8 Wired Pro Controller are on the way.
The wireless version connects through a special dongle, and supports up to ten hours of gameplay. It also comes with a 3.5 foot micro USB charge cable. It's launching in March for $19.99.
The wired controller will ship a bit sooner, as it's planned for February with a $9.99 price point. You can connect it to the NES Classic Edition with a ten foot cord.
Worth mentioning, both of these controllers also work with the Wii U and Wii.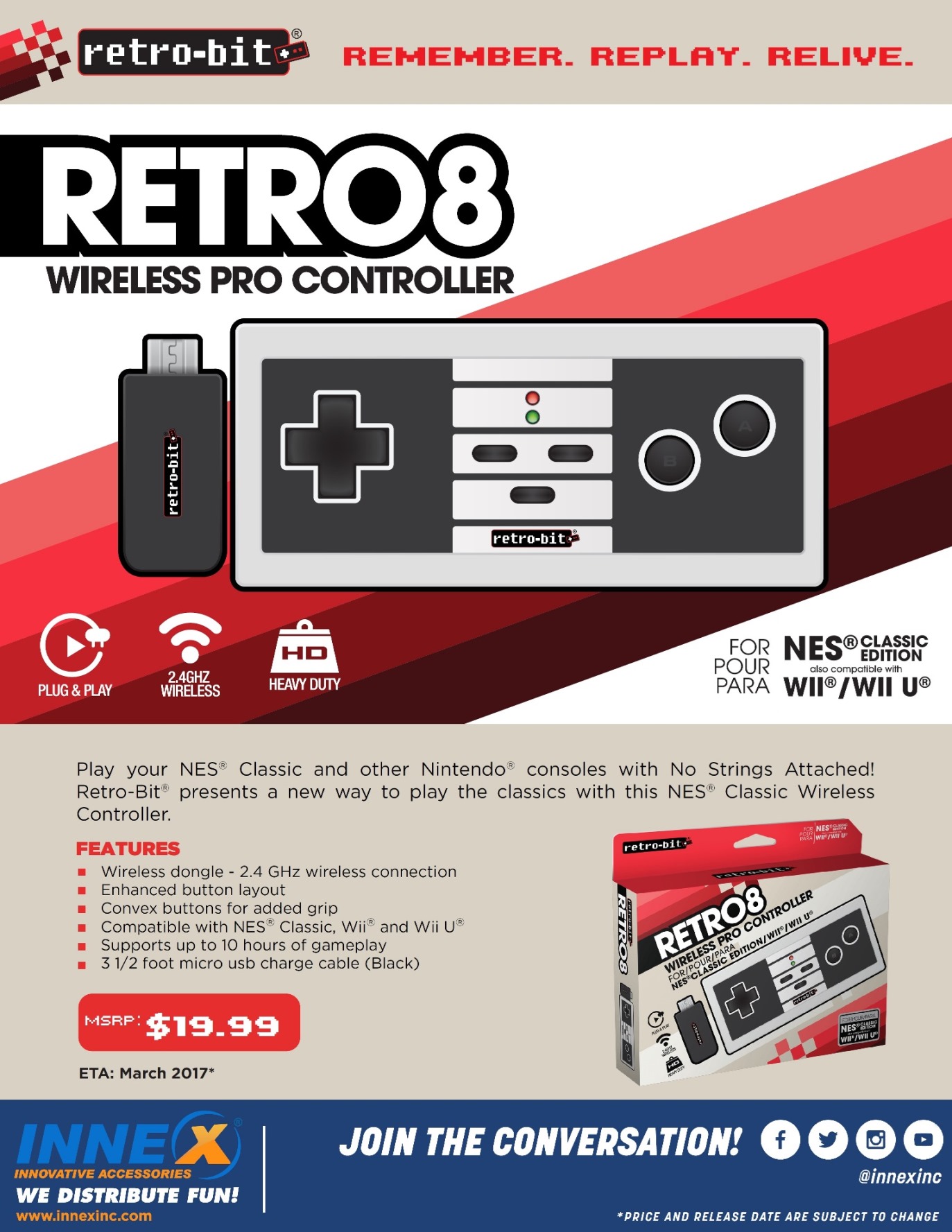 Leave a Reply