Return to PopoloCrois: A Story of Seasons Fairytale launches March 1 in North America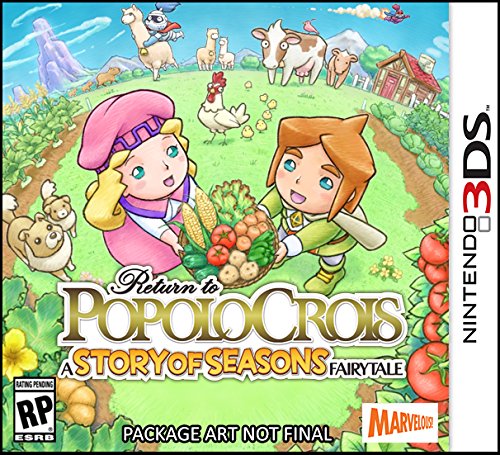 Return to PopoloCrois: A Story of Seasons Fairytale will launch in North America on March 1, XSEED Games announced today. It will be sold physically and digitally for $39.99. The game's website can be found here.
For those that missed it, a new trailer can be seen here.Continue on below for an overview of the game.
Produced by creative masterminds Yohsuke Tamori (creator of PopoloCrois Story) and Yoshifumi Hashimoto (longtime producer of the Bokujou Monogatari/STORY OF SEASONS and Rune Factory franchises), this comprehensive crossover features classically-styled RPG gameplay and game-spanning life simulation elements that both veterans and newcomers to either series will equally enjoy.

Based on the Japanese PopoloCrois Story comic book series, which fans can get a taste of in English for the very first time at the aforementioned product website, and featuring elements from the wildly successful Bokujou Monogatari farming and life simulation series now known as STORY OF SEASONS in the West, Return to PopoloCrois: A STORY OF SEASONS Fairytale hearkens back to the golden age of RPGs with its tactical, turn-based combat and towns full of interesting NPCs who contribute to a heartwarming narrative about friendship, forgiveness, and the bounty of the earth.

Ample farming and life simulation elements are also on offer à la STORY OF SEASONS, including real-time crop-raising, bug-catching, rock-quarrying, item synthesis, and relationship forging. Players can collect over 600 items and undertake nearly 100 quests throughout the game, supplementing its 25+ hour main story with nearly unlimited potential for replayability. StreetPassTM features are also present, allowing players to connect with one another and earn bonus items through treasure-hunting.
Source: XSEED PR
Leave a Reply