Reverie: Sweet As Edition launches February 7 on Switch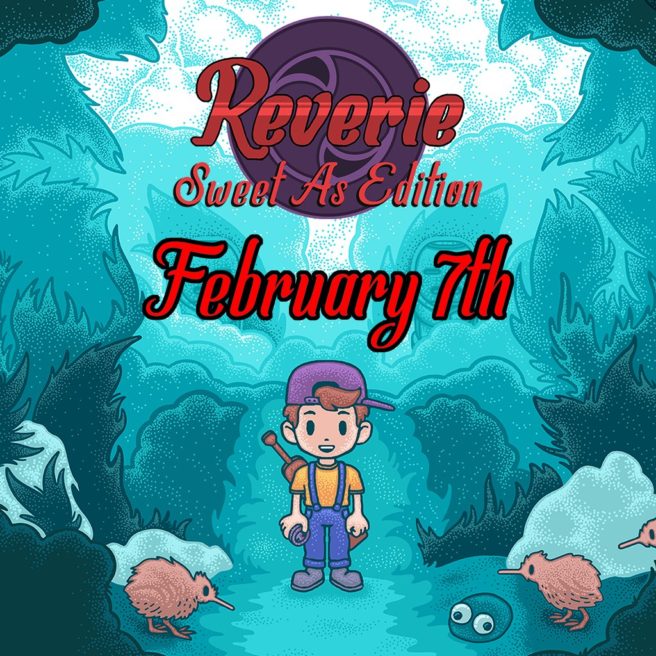 Reverie: Sweet As Edition will arrive on the Switch eShop starting February 7, developer Rainbite has revealed. A physical version will also be sold exclusively through Play-Asia as previously announced.
Here's an overview for Reverie, along with a trailer:
Save an island in peril on a childhood holiday! With restless spirits threatening the safety of Toromi Island's inhabitants, Tai must venture through dangerous dungeons and across a variety of environments to put the spirits to rest. All in a summer holiday!

Reverie is an action adventure game set on a fictional island in New Zealand, inspired by the legend of Maui and the Giant Fish where the demigod himself fishes up the North Island with a powerful fishhook.

The latest "Sweet As" version of Reverie for Nintendo Switch will include Nightmare Difficulty, a quick select item wheel, an in-game trophy system, a new minigame, as well as updated sprites and dialogue!
While Reverie: Sweet As Edition is due out digitally at the start of February, Play-Asia has not yet confirmed the exact date for the game's physical version.
Leave a Reply