[Review] Lapis x Labyrinth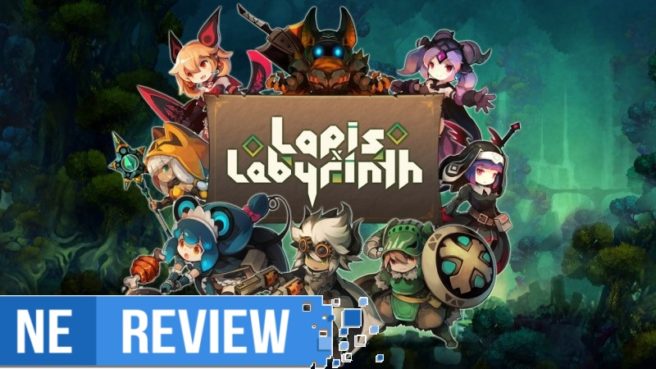 System: Switch
Release date: May 28, 2019
Developer: Nippon Ichi Software
Publisher: NIS America
---
Games are often praised for the depth and variety of their content. Nintendo fans will surely remember how Breath of the Wild was widely praised for shaking up the Zelda series by providing incredible amounts of different things to do and experience. But not every game has to provide such diversity; some can thrive by doing a single thing and doing it well. Lapis x Labyrinth, the latest anime action RPG from Nippon Ichi Software, aims to be an example of the strength of streamlined game design with its single-minded emphasis on loot grinding combat and character-stacking party formations. Unfortunately, while there is a solid core gameplay loop to be found here, it's let down by the game's incredibly repetitive structure and boring level design, leading to an experience that frequently feels more frustrating than focused.
Lapis x Labyrinth opens with a basic plot that does little except set the scene for the action to come. It presents a massive, mysterious labyrinth full of forests and caves, and as with any proper labyrinth, a golden forest of unimaginable treasures presumably lies hidden within it. Naturally, the promise of riches ends up attracting every young adventurer and their mother to try their luck to venture into the maze, and a town soon springs up to capitalize on this lucrative traffic. Yet these adventurers all fail to return from their trip to the labyrinth, and before long the flood of heroes tapers off as they realize that they probably shouldn't be hurling themselves into what is apparently a hopeless maze of death. The town consequently goes into decline with this loss of traffic. That's where you come in—you're the leader of the last band of heroes daring enough to take on the dangers of the labyrinth. Your party bravely ventures into the labyrinth's depths, and the more treasure you discover and monsters you defeat on your journey, the more the dilapidated town returns to its former glory.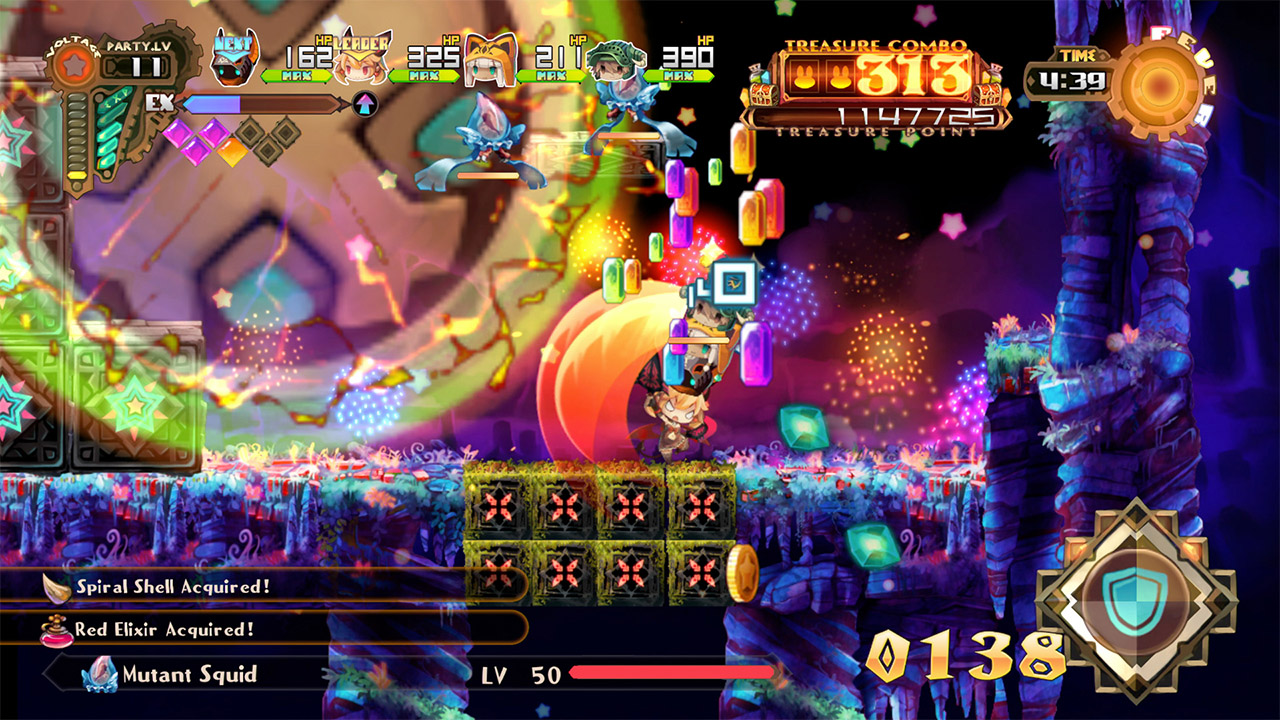 At this point, the story conveniently vanishes for the most part. Beyond the simple frame story of "Let's explore the labyrinth because it's there," there's not much narrative to speak of. The heroes are all soulless vessels for the player with no personality to speak of aside from their exuberant Japanese exclamations. There are hints and allusions to the labyrinth's past including the histories of lost civilizations that used to live there, but these details are never fleshed out. It's an insubstantial narrative, but it does all that it needs to do for such an action-oriented game like Lapis x Labyrinth. Still, it would have been nice if a few more details about the game's world had been thrown in to make it all feel more distinct and alive.
Before you can actually venture into this labyrinth, you'll need to set up your party of adventurers. There are eight classes to choose from for each character, ranging from standard RPG jobs like Wizard and Bishop to more, shall we say, Japanese approaches – why not have a Maid fight alongside your heroes? Up to four adventurers can be included in your active party, and for purely ergonomic reasons they'll all be stacked one on top of the other as you make your way through the various levels. The hero on the bottom is party's leader, and you can change your party leader at any time with a click of the L trigger – in theory. Unfortunately, little annoyances already start to show through here. In order to switch your party leader, you'll have to stop attacking and stand still, something that is often impossible to do in the incessant stream of massive hordes of enemies in the labyrinth. This limitation brings the flow of combat to a screeching halt and limits the potential flexibility and variety of battles. Furthermore, any heroes not in your active party don't receive EXP along with you, so you're effectively locked into your main party for the whole game unless you're willing to while your hours away with grinding everyone up to the same level.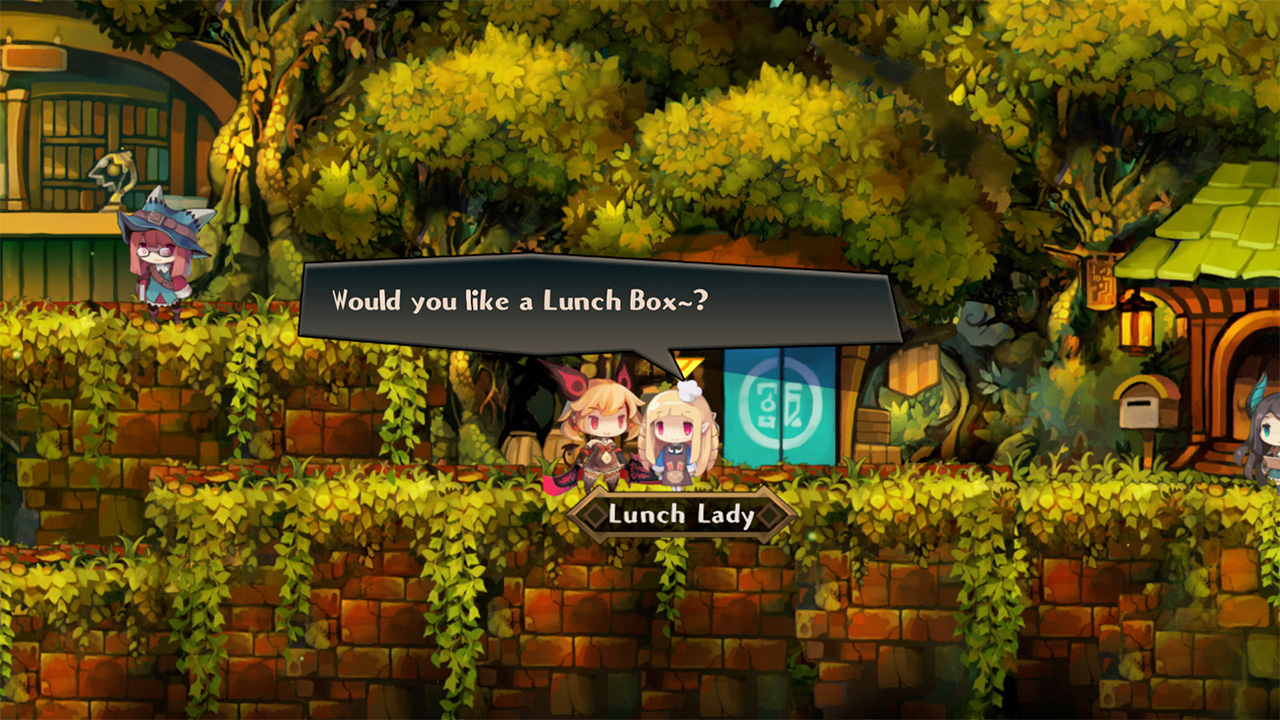 Each of the labyrinth's eighty main levels is teeming with monsters to take out, but your heroes come well-prepared. Each character is decked out with a fairly robust move set, including normal attacks which can be chained together in combos, special moves that are restricted by a constantly refilling meter, and team chain moves in which multiple allies can team up for a powerful attack. All of these moves can be modified by the directional input on the control stick when attacking, á la Smash Bros. Most of the more powerful moves are limited by meters that litter the upper half of the screen with wild abandon. It can be a lot to keep track of at first, and the game does a good job at creating an illusion of depth and resource management.
In concept, the combat sounds like it should be a deep and exciting experience. But in execution, the paper-thin fighting mechanics rip apart quickly. It's not long before you've beaten your available combos to death and begin wishing for something more – something that will never arrive since Lapis x Labyrinth doesn't offer any opportunities to obtain new moves or abilities. There is a robust system of character progression in the form of weapon and armor upgrades, but it mostly boils down to increasing your various buffs or debuffs; there are no additional moves to be learned here, meaning that the moment-to-moment combat remains largely the same over the entire game. Even this form of progression is limited by the party's gear cost limit, which restricts the strength and quantity of gear that can be equipped. This limit can be increased throughout the game, and while it's clearly meant to promote strategy in terms of which gear to use in each level, it feels unnecessarily limiting when the game's entire progression system revolves around your equipment.
Leave a Reply