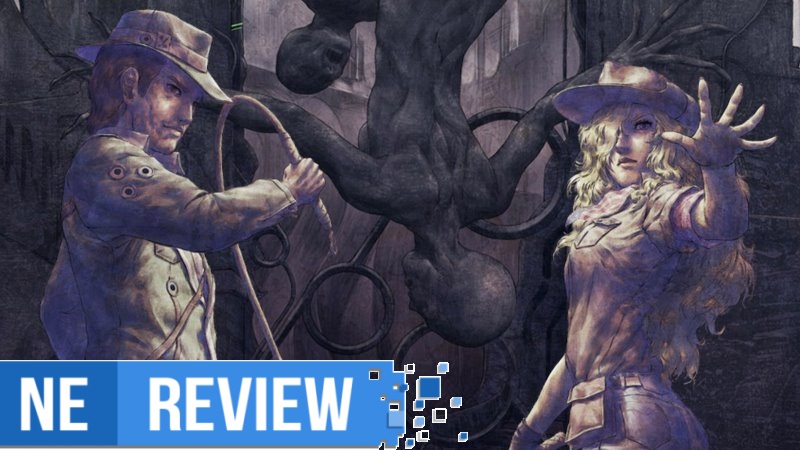 System: Switch
Release date: March 17, 2020
Developer: Nigoro / Playism
Publisher: NIS America
---
It seems like every other game released lately is a retro throwback to the golden gaming days of the past, just with all the rough edges smoothed out. La-Mulana 1 and 2 are a bit different. This infamous pair of puzzle games is designed in the vein of classic PC adventure and puzzle games on the MSX – rough edges included. Whereas most throwbacks tend to tone down the retro difficulty of their inspirations, La Mulana thrives on it. Make no mistake: La-Mulana 1 and 2 are perhaps two of the most challenging puzzle games ever created. While this will likely prove overwhelming for many players, those who long for the incredible payoff that come with overcoming the absurd challenges of La-Mulana's puzzles will be more than satisfied.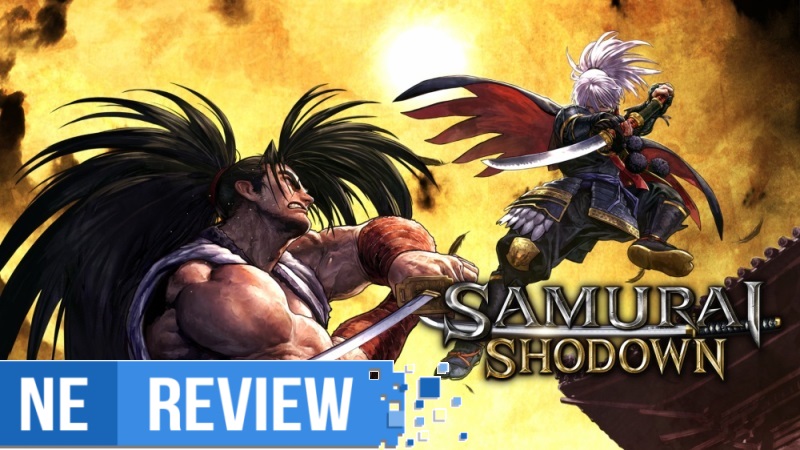 System: Switch
Release date: February 25, 2020
Developer: SNK
Publisher: SNK
---
Two samurai silently face one another in a desolate field in feudal Japan. After a few seconds of tension, one of them suddenly draws his katana and strikes – yet his opponent blocks the attack just in time. As one samurai recoils, the other counters with a quick jab followed by a massive slash, slicing their enemy in half and concluding the battle in just a few strikes. This encounter is typical of Samurai Shodown, a gorgeous and gruesome fighting game set in feudal Japan that focuses heavily on strategy, timing, and making the most of every attack. After reviving its once-great fighting series on other platforms last year, SNK has finally brought this reboot of Samurai Shodown to Switch. So the question remains: can Samurai Shodown truly show up on Nintendo's console?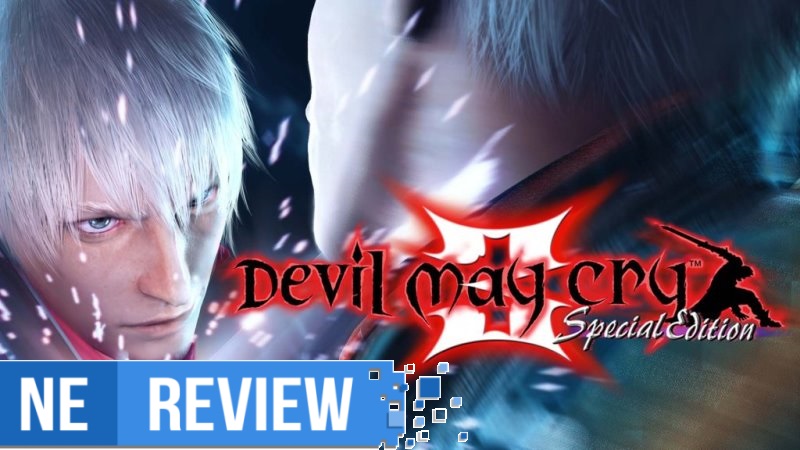 System: Switch (eShop)
Release date: February 20, 2020
Developer: Capcom
Publisher: Capcom
---
You wouldn't be blamed for being dissatisfied with much of Capcom's output on Switch. Many of the company's releases are mere ports of older games that often offer little to no improvements upon their previous editions, all while being overpriced compared to other platforms. The recent ports of the first two Devil May Cry games are solid examples of that. With the third DMC port on Switch, however, Capcom has taken a different approach. This new release of Devil May Cry 3 Special Edition is more than a simple port. Rather, it features a few simple additions that completely shake up the way the game is played. For series veterans and newcomers alike, the Switch version of DMC 3 is perhaps one of the best ways to experience this action game classic.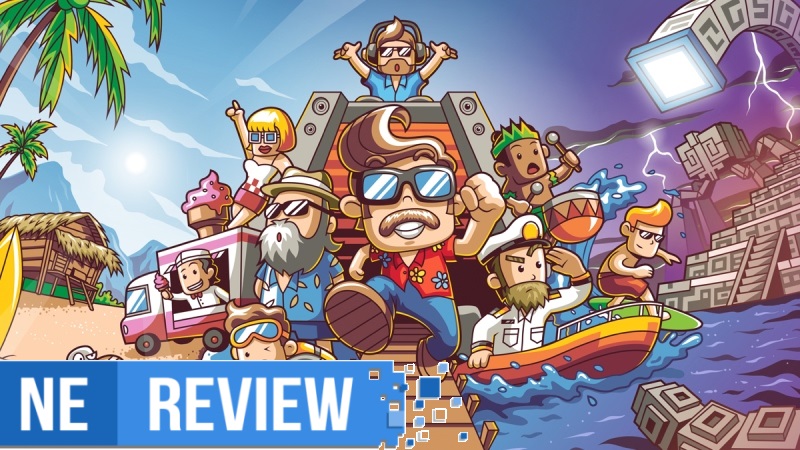 System: Switch (eShop)
Release date: November 21, 2019
Developer: Shin'en
Publisher: Shin'en
---
The Touryst is the most refreshing vacation anyone could ask for, complete with surf, sun, and decaying monuments left by a mysterious long-lost civilization. Shin'en has made a name for itself by offering high speed and impeccable visuals and performance on Switch through titles like the Fast Racing series, but with The Touryst, the company is taking a distinctly more laid-back approach. Gone are the high-speed antics that defined the studio's other works – instead, The Touryst is all about taking it slow, playing some sports on the beach, and then kicking back and soaking up the sun. It's relaxation pure and simple, packed with a bountiful variety of gameplay ideas and wrapped up in a stunningly gorgeous presentation.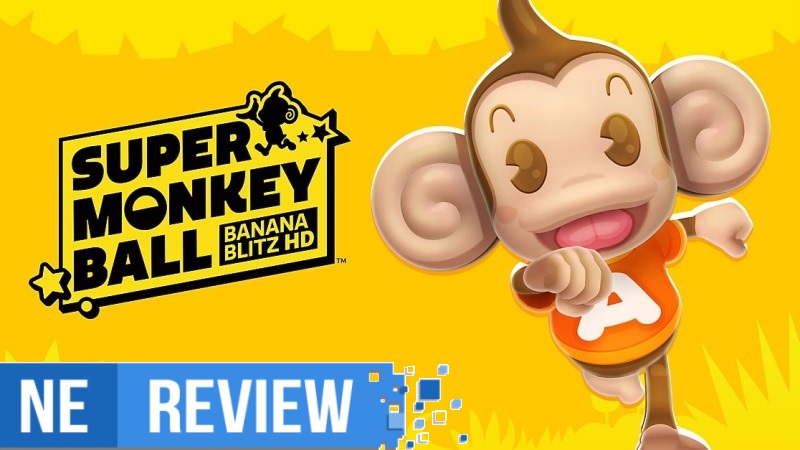 System: Switch
Release date: October 29, 2019
Developer: SEGA
Publisher: SEGA
---
The Super Monkey Ball franchise naturally yields many questions. For instance: why are these monkeys locked in see-through balls? Why do they roll around at hundreds of miles per hour? Why do they live in hellscapes made up of floating physics-based obstacle courses? And perhaps most importantly, why would SEGA decide to remaster Banana Blitz, one of the series' less popular entries, instead of the much more beloved titles on GameCube? Yet SEGA has indeed brought Banana Blitz back onto modern platforms with this new HD re-release after its first appearance more than a decade ago on the Wii. So now that everyone's favorite primate-rolling franchise has finally debuted on current-gen hardware, the most pertinent question remains to be answered: does this new edition address the issues that plagued Banana Blitz' first release, or does it merely monkey around?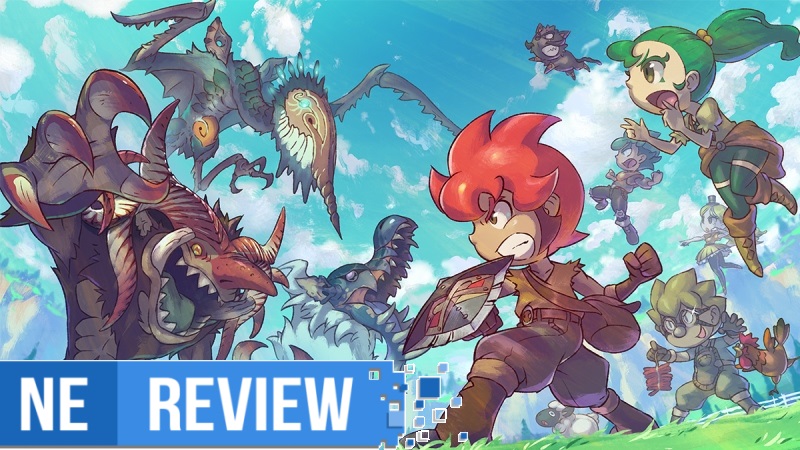 System: Switch
Release date: October 16, 2019
Developer: Game Freak
Publisher: Game Freak
---
Little Town Hero is the most deceptive game I've ever reviewed. On the surface, it doesn't look all that intimidating – this original RPG from Game Freak features a lighthearted story and cartoonish visuals, even claiming to be built with "the busy gamer in mind." All that considered, it makes itself out to be a charming little experience. Yet beneath this welcoming veneer lies an extremely strategic combat system whose depth and complexity will likely prove overwhelming for all but the most seasoned roleplaying veterans. It's vastly rewarding for those willing to dive deep into its dense mechanics, but for anyone looking for the lighter experience that the game makes itself out to be, then they might be let down.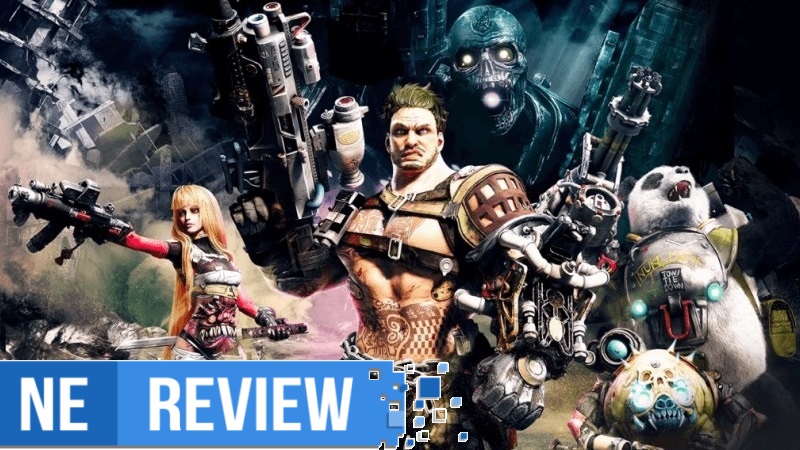 System: Switch
Release date: September 24, 2019
Developer: Konami
Publisher: Konami
---
Contra: Rogue Corps is a fever dream. It's an unexpected revival of a long-dormant franchise in a new genre, one in which an cybernetic panda can tear through an alien horde while a shirtless soldier declares that "You know I had to do it to 'em" as he rides a rocket into said crowd of fiends. On top of this absurdity, it is also one of the blandest, ugliest, and most disappointing games I've yet had the pleasure of reviewing. But how did Rogue Corps go so wrong? Let's review aggressively and find out.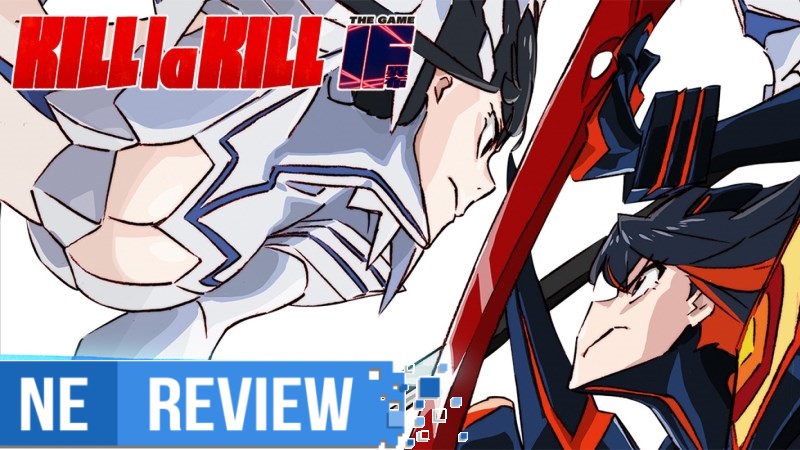 System: Switch
Release date: July 26, 2019
Developer: Aplus Games
Publisher: Arc System Works / PQube
---
Not many anime are as equally popular and controversial as Kill la Kill. Since its debut back in 2013, the show has been lauded for its unparalleled sense of style, humor, and intense action. On the other hand, it has also been criticized for its depiction of female characters and its inconsistent storytelling. Such factors should make adapting it into a video game an intimidating process. Yet famed publisher Arc System Works has stepped up to the plate, collaborating with developer Aplus to bring the anime to life in a new fighting game, entitled Kill la Kill: IF. Better yet, the show's original creators, Studio Trigger, have overseen the game's creation. Now the question remains: with such pedigree behind its creation, can the game keep from losing its way?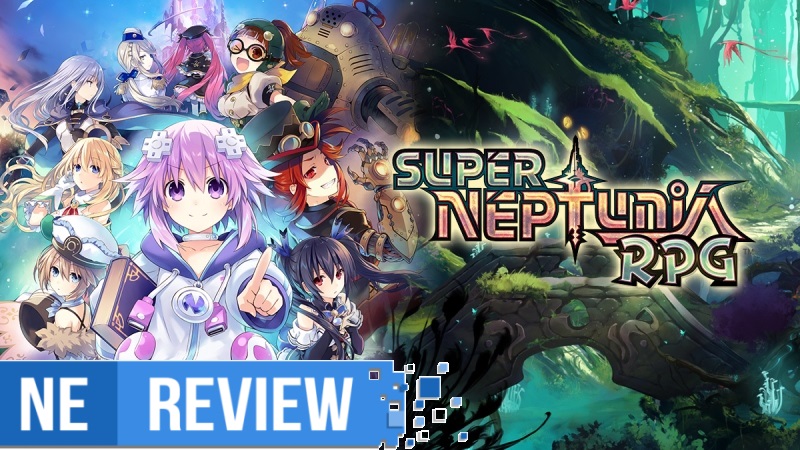 System: Switch
Release date: June 25, 2019
Developer: Artisan Studios / Compile Heart
Publisher: Idea Factory
---
Have you ever wanted Nintendo, Sony, Microsoft, and SEGA to be personified as anime girls? If for some bizarre reason you answer "yes," then the Neptunia franchise should be right up your alley. Since the release of the first Neptunia game in 2010, this Japanese RPG series has presented fanciful takes on the age-old console wars. With Super Neptunia RPG, the franchise finally makes its debut on a Nintendo system, as well as its first foray into 2D game design. While this latest entry features all the charm and fast-paced gameplay that make the series so endearing, the larger package feels so rough around the edges that it can be hard to recommend.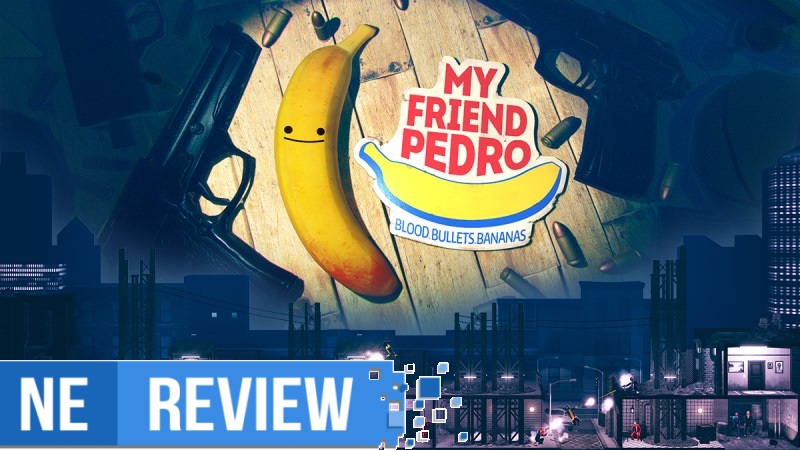 System: Switch (eShop)
Release date: June 20, 2019
Developer: DeadToast Entertainment
Publisher: Devolver Digital
---
Let me begin with a full disclosure: I have never used hallucinogenic drugs in my life, and after playing My Friend Pedro, I don't think I'll ever need to. It's a game where you can take commands from a talking banana, explore the inner psyche of said banana, and slow down time to gun down your enemies with all the grace of a ballet dancer. This latest release from darling indie publisher Devolver Digital is unabashedly weird, violent, and, in its own strange way, beautiful. The experience may be over far too soon, but this potassium-packed shoot'em up still manages to create a truly appealing experience.