Rime's digital version now costs $10 less on Switch, physical version to come with soundtrack code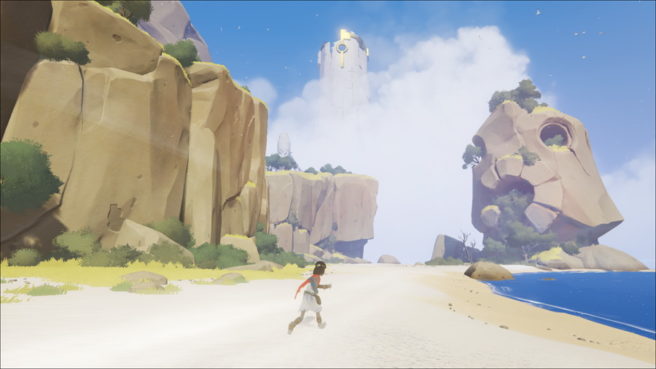 It was announced a couple of months ago that Rime would be priced at $39.99 / €44.99 / £39.99 on Switch. That's despite the fact that all other versions will be sold for $29.99 / €34.99 / £29.99. Naturally, people weren't happy about the $10 price hike, but publisher Grey Box is looking to soften the blow.
Rime's digital version will now cost $10 less, down to $29.99 / €34.99 / £29.99. Although the physical version's price isn't changing, it will now include a printed code for a download of the full soundtrack, which will normally cost $10 on its own.
Grey Box reiterated today that the original price difference comes down to "the additional development, manufacturing, and publishing costs" on Switch. If it were any lower, Rime would be sold at a loss.
Below is the full message from Grey Box:
"Back in March, we announced that the Nintendo Switch version of RiME was going to be released at $39.99 / €44.99 / £39.99. The reason for the higher price was due to the additional development, manufacturing, and publishing costs involved with that port. While some were understanding of these go-to-market costs, there were still a number of folks who weren't happy. We totally understand: nobody wants to pay higher prices.

At Grey Box, we are determined to provide a fair deal for everyone around. And so we discussed how we could do that, without simply selling at a loss, all while also being fair to our retail partners. So, here's what we're doing.

First off, the digital version of RiME on Nintendo Switch will now cost $29.99 / €34.99 / £29.99, the same price as the game on other platforms. So, that's straightforward enough.

On the physical side, we can't lower the price without selling at a loss, but we can add more value to the package. And that's what we're doing. For the Nintendo Switch version of RiME, all physical copies will include a printed code for a download of the complete, beautiful soundtrack by David García (a sample of which you can find here). You will be able to download the music via Bandcamp in one of the multiple high-quality formats. The soundtrack is planned on being sold separately for $10 in the US (and equivalent prices elsewhere), and so the value you're going to get out of this will be the same as somebody who purchased a different version of RiME, and then bought the soundtrack.

Like I said, Grey Box's goals are to provide a great product at a great value. We hope you'll find this new offering to be fair. Personally, we're excited about it, because we want as many people as possible to hear David's music! Regardless, we can assure you that no matter which version of RiME you play – and we hope to have a Switch version release date announced shortly – you're going to have an amazing and touching experience. Thanks very much for your support!"
Leave a Reply