Update: Confirmed – A look at Splatoon's upcoming weapons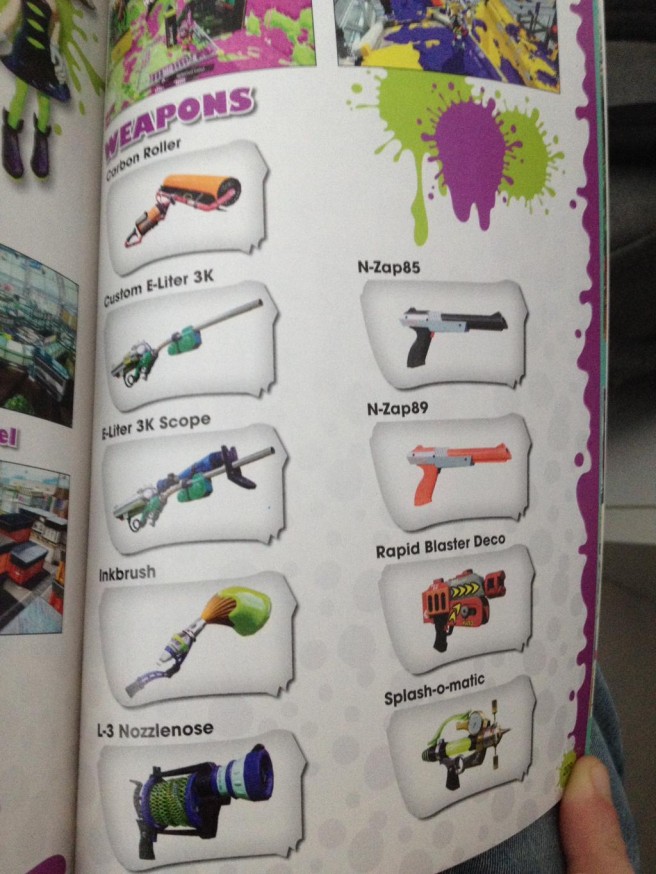 Update: Bumped to the top. This has now left rumor status, and is now confirmed. A second person has come forward with the guide and notes that the image above is indeed in there.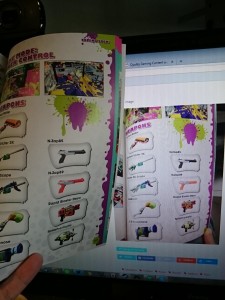 ---
Splatoon will be updated with new content over the next few months. Nintendo will be adding in new modes, maps, and more. Additional weapons are also on the way, and we may have our first look as to what's planned for the future – including one inspired by the NES Zapper.
The image above is making the rounds on 4Chan and Reddit today. Rumor has it that it's a photo taken from Prima's new guide. That guide should be officially released in the very near future, so we should know if there's any truth to this speculation very soon.
Leave a Reply