Rumor: Concept art emerges from cancelled Retro Studios Sheik and Boo projects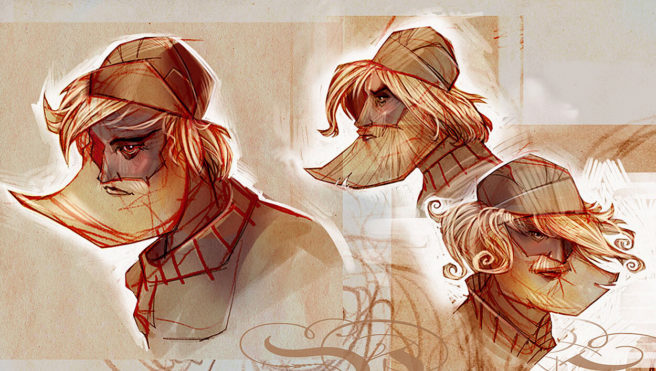 Retro Studios is known for its top-tier work on the Metroid Prime and Donkey Kong Country franchises. However, many years ago, it seems that the developer could have been exploring other notable Nintendo franchises as well.
Concept art has emerged from former Retro Studios pre-production artist Sammy Hall. Hall shared images online of art from Zelda and Mario projects that would have featured Sheik and Boo.
As for the Zelda project, the art is dated from 2005 to 2008 and never went past pre-production. Hall mentions in one page that "Zelda games have wacky weird stuff, and this game was setting out to be ten times weirder." It appears that the project could have taken place within the bad ending of Ocarina of Time while "exploring the last male Sheik's (after a genocidal ethnic-cleansing) journey transforming into the Master Sword". The Dark Gerudo "giving their 100-year birth to Ganon" would have been a part of the story as well. This would have been an action/RPG game.
Unfortunately, much less is known about the Boo project. Art here was designed between 2006 and 2007. Since one of the sketches are titled "tiny stuff for tiny handheld resolutions," perhaps it was considered for the DS. The available art also shows sketches titled "possession powers" and "Broomies", plus a sketch of a potential world map.
We have a few images from these projects below. You can check out the full set of art at the links.
Leave a Reply