Rumor: Hot Wheels Unleashed 2: Turbocharged on the way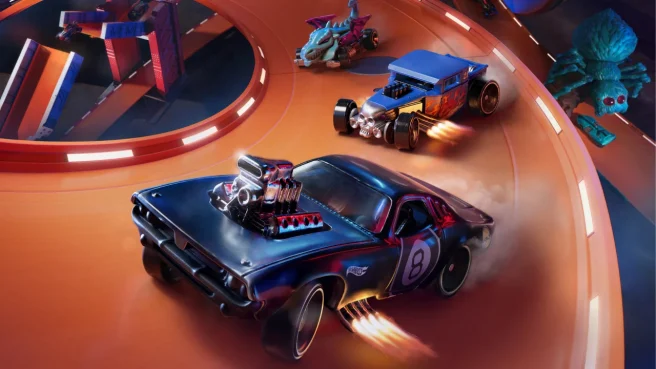 Milestone is allegedley working on a sequel to Hot Wheels Unleashed titled Hot Wheels Unleashed 2: Turbocharged.
Rumors about the game first started after a logo for the game was spotted on a toy car. billbil-kun – who you may remember from the initial Mortal Kombat 1 leak – has now followed up with more information.
Hot Wheels Unleashed will apparently have a standard release alongside Deluxe and Legendary Editions. Those who pre-order any version will receive the "Rust and Fast" DLC.
With the Deluxe Edition, buyers will receive the main game, Season Pass Vol. 1, as well as three DLCs – Twin Mill, AR All-Star, Speed and Style, and Honda Modern Classics. Those who pre-order this version will receive Rust and Fast along with Unstoppables.
The Legendary Edition supposedly has everything in the Deluxe Edition. On top of that, it'll come with Season Pass Vol. 2 as well as Highway 35 WR, Monster Trucks, Old but Gold, and Mercedes-Benz. Pre-order bonuses include Rust and Fast, Unstoppables, Speed Kings, and Just a Scratch.
A release window and planned platforms for Hot Wheels Unleashed 2: Turbocharged are not known at this time. However, keep in mind that the first game is already available on Switch.
Leave a Reply