Rumor: Nintendo Direct set for week of September 12, Zelda news incoming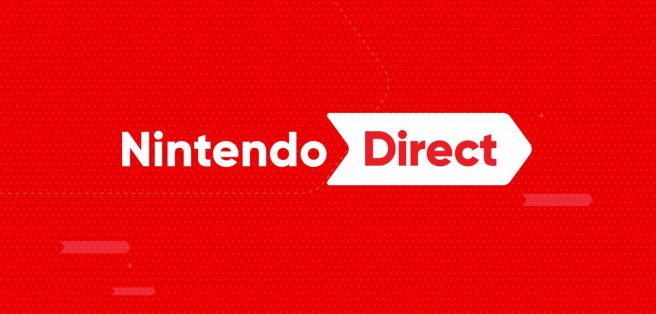 Original (8/31): According to Giant Bomb's Jeff Grubb, a Nintendo Direct could air during the week of September 12. September 14 could be the most logical date based on when prior presentations have taken place and the fact the Tokyo Game Show will begin on September 15 in Japan. Grubb believes that the Nintendo Direct is planned for September 13 or 14 – depending on the time zone you're in.
As for what the new Nintendo Direct will contain, Grubb thinks that "there's going to be a lot of Zelda stuff" and "it will be a Zelda blowout". Wind Waker HD and Twilight Princess HD for Switch, which have been previously rumored, are thought to be making an appearance plus potentially Zelda: Breath of the Wild 2. Another possibility (but keep in mind Grubb doesn't confirm its presence) is the Metroid Prime remaster – something else that there's been speculation about.
Grubb further indicated that Nintendo has been sitting on Switch versions of Wind Waker HD and Twilight Princess HD for quite some time. He said that the company "finishes games, gets stuff ready for the Switch, and then holds on to them." Apparently this is something Nintendo does for a number of different titles.
You can listen to the full discussion about the supposed Nintendo Direct starting at 11:20 in the video below.
Patterns have been broken before, but it's worth noting that we've seen a Nintendo Direct every September since Switch's launch. 2020 saw a dedicated Super Mario presentation that month along with a Partner Showcase, though we all know that it was an off year due to the pandemic.
---
Update (9/8): Folks from GamesBeat and Giant Bomb are now claiming that the Nintendo Direct rumored for next week could be delayed due to the passing of Queen Elizabeth II, which is expected to become a massive media event. Whether we still see a presentation next week or at some point in the near future remains to be seen.
I am terrified to say this because it sounds like something NO ONE will believe but sounds like the Nintendo Direct might be delayed because of the Queen lol

— Mike Minotti (@Tolkoto) September 8, 2022
According to Quarterdann on https://t.co/3HFFcqEdcL, the Nintendo Direct has likely been delayed because of the Queen of England. I'm not joking. You can come ask us about it right now.

— Grubb (@JeffGrubb) September 8, 2022
---
Update (9/9): Grubb, the original source of the recent Nintendo Direct rumors, has now indicated that we'll still be seeing a Nintendo Direct next week. If there are any adjustments, it sounds like it would be minor.
OK. It does sound like the Direct is still on. If it gets moved around, it will probably be a very minor adjustment. Expect it early next week.

— Grubb (@JeffGrubb) September 9, 2022
Leave a Reply