Rumor: Super Mario 3D World files contain data for Toadette, including voice line for being selected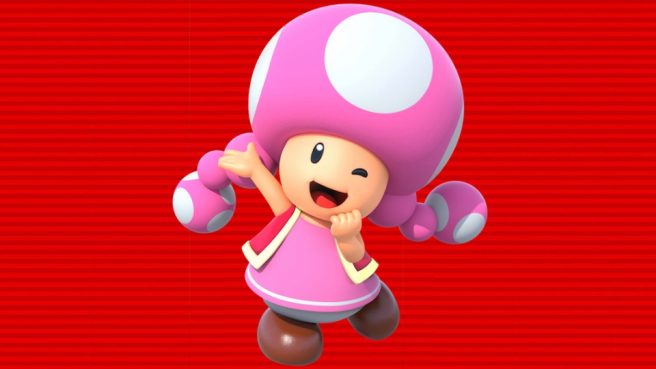 Most Mario games only have you playing as Mario himself, but Super Mario 3D World is a bit different. Other characters from the Mushroom Kingdom can be used and even have their own abilities and gimmicks.
Toad is fully playable in Super Mario 3D World, but Toadette is not. However, based on a bit of datamining, it seems that Nintendo at least toyed around with the idea.
Twitter user Nickoloxx has been digging through the files for Super Mario 3D World. After closer examination, there are apparently "a few traces of her in the player files." Nickoloxx mentions that she has a voice line for being selected as well as 214 player animations. There are no models for the character though.
Here's what the selection voice line sounds like:
I dunno how to rip it but I did manage to get it to load in game pic.twitter.com/UFbDMqXHje

— Nickolox (@Nickoloxx) February 17, 2021
It's unclear what the extent of Nintendo's plans were for Toadette in Super Mario 3D World. That being said, fans would likely welcome her as an additional character on Switch if Nintendo were to ever offer updates or DLC on Switch.
Leave a Reply