Rumor: Zelda Wii U also coming to NX this year, 2016 3DS lineup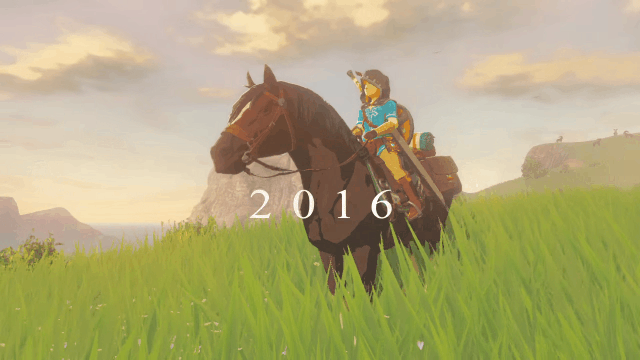 On Monday, NeoGAF user "Trevelyan9999" posted alleged details regarding NX and Nintendo's lineup for 2016. I usually tend to be skeptical when it comes to rumors from sources that I'm unfamiliar with or aren't widely known, so I held off on sharing that on the site. However, new information has since come to light indicating that Trevelyan9999 may have been spot on.
Let's go over the actual information first. Here's a look at everything that was posted:
– Zelda Wii U will also be available for NX
– Zelda NX to be a holiday 2016 release either same day as Zelda Wii U or shortly after during the Nintendo NX holiday 2016 launch window
– Nintendo NX launch games for 2016 besides Zelda NX and marketing focus remain hidden for now
– Wii U $34.5 million marketing budget for 2016 total – Zelda Wii U has $10 million with the possibility of the funding being switched to Zelda NX version depending on launch timing in 2016.
– 3DS $56.25 million marketing budget for 2016 total

3DS release list 2016 *Funded by Nintendo only*:

Spring-Early Summer
Mario and Sonic Rio 2016
Nintendo Selects Wave 1
Hyrule Warriors Legends
Disney Art Academy
Bravely Second
Code Name: "Caviar F" (all ages smaller budget game)
Metroid Prime: Federation Force

Summer
Code name: "Torte City" big budget unannounced game for all gamers core/all ages
Dragon Quest VII
Code name: "Cadillac" (all ages smaller budget game late summer)

Fall-Holiday

3DS Hardware Price Cut
Code name: "N-Stars" big budget game for all ages
Nintendo Selects Wave 2
Code name: "DMW2" possibly Disney Magical World 2
Dragon Quest VIII
Pokémon 20th Anniversary game "Niji" – note: now confirmed as Sun/Moon
More evidence of Disney Art Academy surfaced soon after Trevelyan9999's post was made. Then on top of that, logo assets sent out by The Pokemon Company for today's Sun and Moon announcement actually had the names "Niji_A" and "Niji_B". And for what it's worth, Trevelyan9999's source was verified by the NeoGAF moderating team.
It's worth mentioning that Trevelyan9999 seems to have basically disappeared within the past couple of days. He deleted several videos on his YouTube channel covering his original claims, along with articles from his own website.
So what we have here is definitely interesting. Does it mean everything is true? Certainly not. As always, you should take any unverified information with a grain of salt. That being said, there is reason to believe that Trevelyan9999's claims shouldn't be immediately dismissed.
Thanks to everyone who sent this our way over the past few days.
Leave a Reply