Rune Factory 4 Special's next live stream taking place this week, voice recording comments from the devs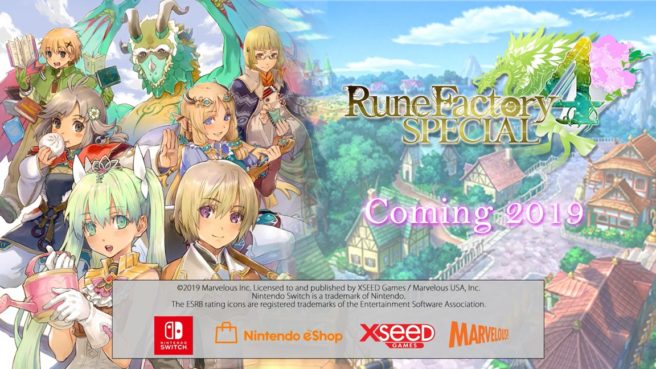 Marvelous has confirmed that it will host another Rune Factory 4 Special live stream this week. The streamers Underbar, Hira and Milkiene, and producer Maekawa will all be appearing, along with Ventuswill's seiyuu Satomi Akesaka as a guest. Fans can look forward to a focus on the game's battle system and how it combines a weapons system with a magic system.
The live stream will be held on June 26 at the following times:
– 4 AM PT
– 7 AM ET
– 12 PM in the UK
– 1 PM in Europe
In other news, the developers of Rune Factory 4 Special have shared comments about the new voiceovers in the game. Read them in full below, courtesy of Dualshockers.
Producer Yoshifumi Hashimoto
There are multiple elements which required new voice clips in Rune Factory 4 Special, such as the Newlywed Mode and the Another Episode mode.

The original dubbing sessions for Rune Factory 4 on 3DS were held between Summer 2011 and Fall 2011. (Editor's note: Rune Factory 4 released in July 2012 in Japan, showing as usual that dubbing in Japanese games is done very early in development)

So it's been 8 years since then, but we tried to record with the same studio and environment conditions as back then. We tried to get most members of the original sound team back as well.

Before recording, all the seiyuu listened to their performances from back then to get back in the mood too, and we briefed them again.

You should definitely listen to each seiyuu's comments in the "Voice Comment" mode we're adding, to learn more about the recording. They're all pros, it was like time stopped since 2011 and resumed now.

Also, the main story of the game got new voice clips added, so even those who already cleared it should pay attention to the voices too.
Assistant producer Maekawa
Recording new voices was among the most exciting tasks in Rune Factory 4 Special's development.

I was present at multiple dubbing sessions, and I saw each seiyuu giving it their all at all times.

The new Another Episode mode has certain characters having a more leading role, leading to said characters speaking more than usual, allowing us to enjoy their voices much more than usual.

The Voice Comments mode is a must-listen too, as you'll get to hear how each seiyuu felt about voicing their characters again.
Leave a Reply