Sakuna: Of Rice and Ruin update out now on Switch (version 1.04), patch notes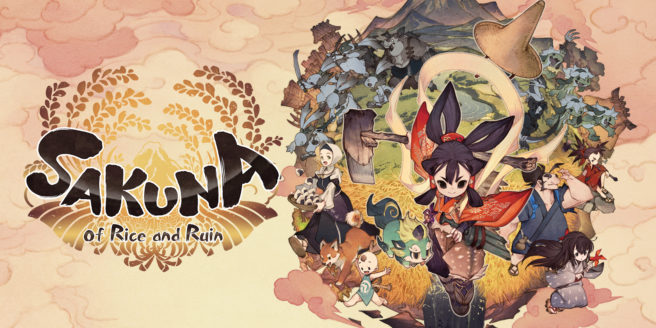 Another update for Sakuna: Of Rice and Ruin was made available on Switch this week, and version 1.04 can be downloaded now. It comes with adjustments, improvements, and bug fixes.
Below are the full patch notes as translated by Nintendo Everything:
– Reduced the stagger after the player uses the Divine Raiment and it catches nothing.
– Fixed an issue when with Fierce Furrow where it was sometimes difficult to land a hit depending on the frame rate and skill level.
– Fixed a bug with healing when using Milky Way or Mirror of Purification when a certain Spirit Bough was in effect.
– Minor adjustments to the camera at home.
– Fixed an issue so the release conditions will no longer randomly update when moving items in and out of the Fertilizer Pit.
– Fixed an issue so recipes that can no longer be made will now disappear when adding ingredients to the Fertilizer Pit.
– It is now possible to obtain Nibancha (Summer) by adding fertilizer to tea.
– Increased the spawn rate of Medicinal Base at Hidden Crimson Spring.
– Fixed an issue so quest information will no longer display during events.
– The player can now progress through the event that requires the Soul-Stealing Mask with the Soul-Stealing Mask+, as well.
– Fixed other minor bugs.
---
Big thanks to nocreditclear and Oni_Dino for contributing to this post.
Leave a Reply