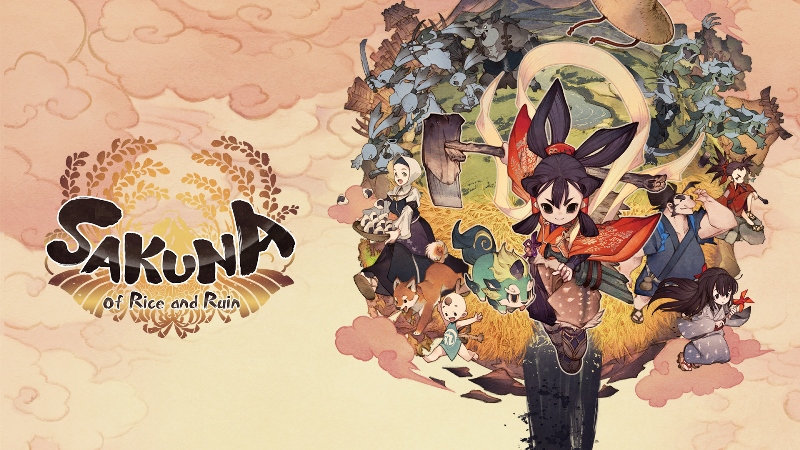 XSEED Games, Marvelous, and Edelweiss have issued a new update for Sakuna: Of Rice and Ruin which is officially known as version 1.0.9. It comes with an overhaul for "Sakuna the Efflorescent", some adjustments, bug fixes, and more.
Below are the full patch notes for the new Sakuna: Of Rice and Ruin version 1.0.9 update: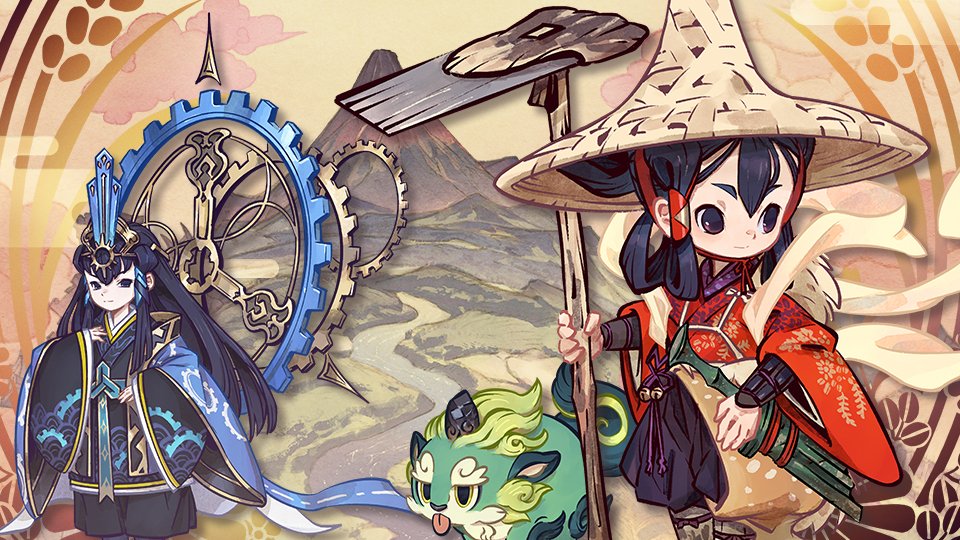 According to a translation by Perfectly Nintendo, it seems that three previously time-limited spirits from Sakuna: of Rice and Ruin are being added to the game permanently. The spirits are Sakuna: of Rice and Ruin: Sakuna, Kokorowa, and Tama, and will be available to all players via the Spirit Board or the Store from now on.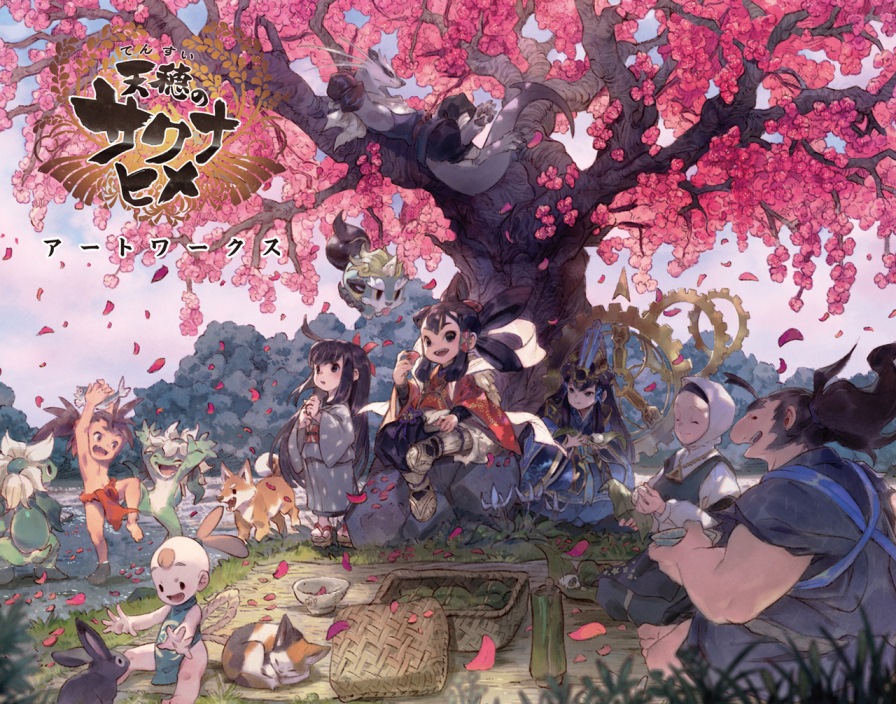 Thanks to PIE International, Sakuna: Of Rice and Ruin is getting an official art book. It will include character designs plus sketches, prop designs, background art, package illustrations, and more. The book will also have comments from director Nal, main artist Ryota Murayama, and Koichi (general / planning assistance).
What might be the most noteworthy aspect of the book is that it will actually feature English text. It'll be included right alongside all of the Japanese information. The book has thus far only been announced for Japan, but even if we don't see it in North America / Europe, importing will be an option. Play-Asia actually already has pre-orders here.
Below are a few preview pages from the Sakuna: Of Rice and Ruin art book: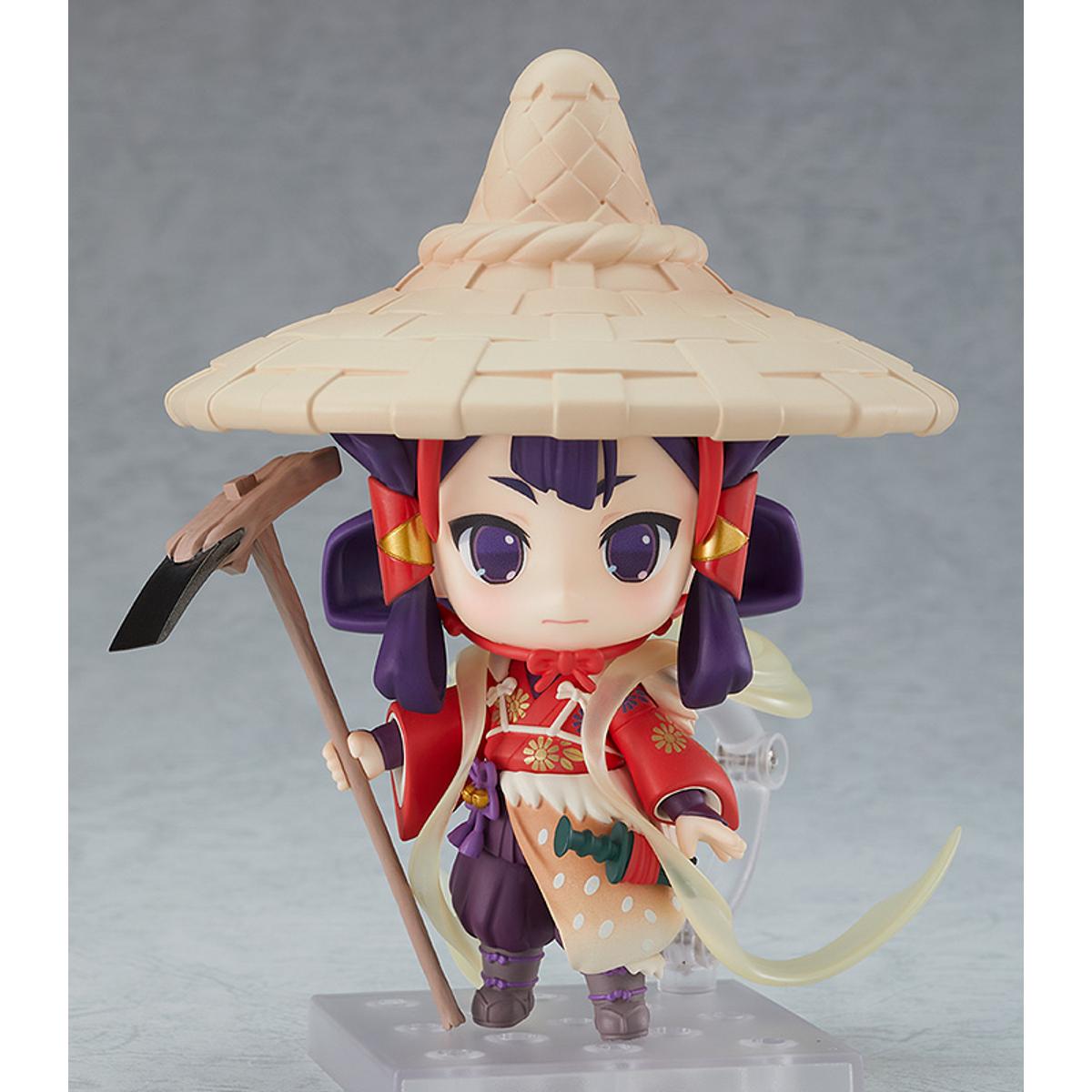 A new addition to the Good Smile Nendoroid line is now available for pre-order. This is the Princess Sakuna Nendoroid based on the character from Sakuna: Of Rice and Ruin.
This figurine is available for pre-order until October 20, 2021 and it is expected to ship in July 2022. It will be $68.99 and it features a couple of swappable face plates (for a standard and smiling expression), as well as a ton of interchangeable tools from the game for Sakuna to hold.
The full details of this figurine are included below as well as some pictures of it. It can be pre-ordered at this link.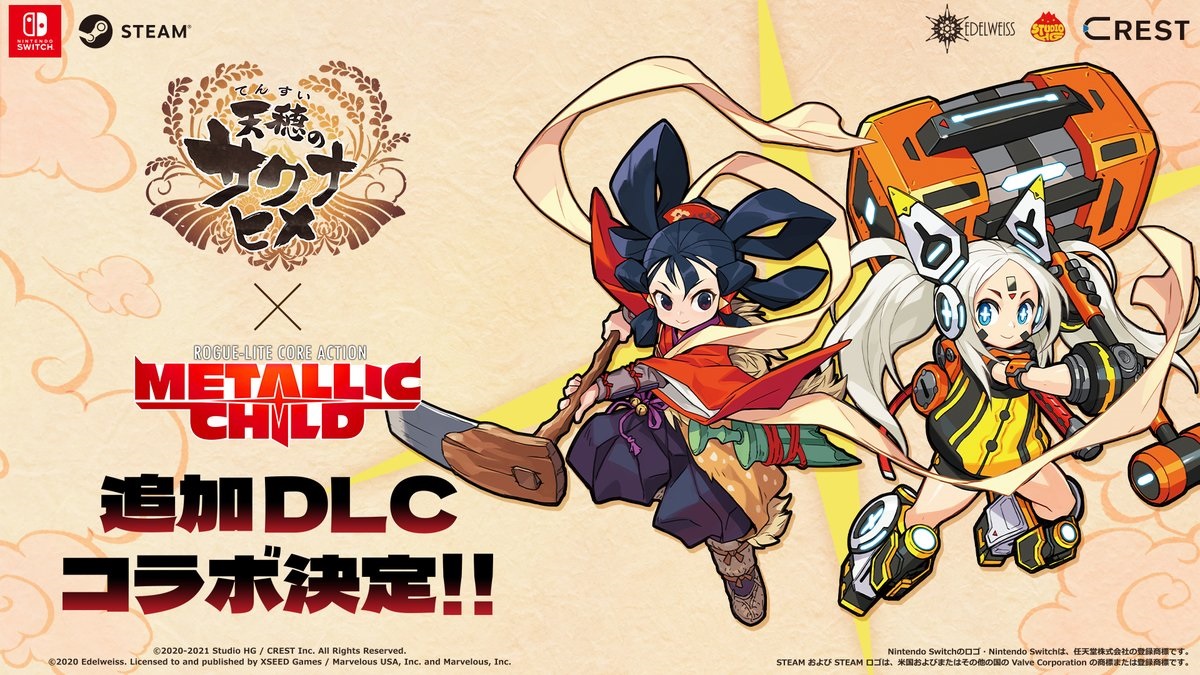 Metallic Child is teaming up with Sakuna: Of Rice and Ruin as part of a new collaboration, Crest announced this week. Actual details have not been provided at this time. We only know that Princess Sakuna will be appearing in the game in some fashion. We'll pass along more information about the DLC once it's announced. For now, check out the teaser image above.
Sakuna: Of Rice and Ruin continues to maintain its presence throughout games as a whole since we originally saw it last November. Just a few days ago, it was revealed that the "Princess Sakuna's Heavenly Garb" outfit will be made available soon in Story of Seasons: Pioneers of Olive Town. Additionally, spirits based on the title were added to Super Smash Bros. Ultimate earlier in the summer. A special Pop Up Parade figure is also in the pipeline.
Metallic Child is a rogue-lite core-action game featuring the android known as Rona, and is set in a space laboratory in the not-to-distant future. The game will be out for Switch on September 16. Although it will be digital-only in the west, you can import a physical copy from Asia with English support – we have more details about that with pre-order information here.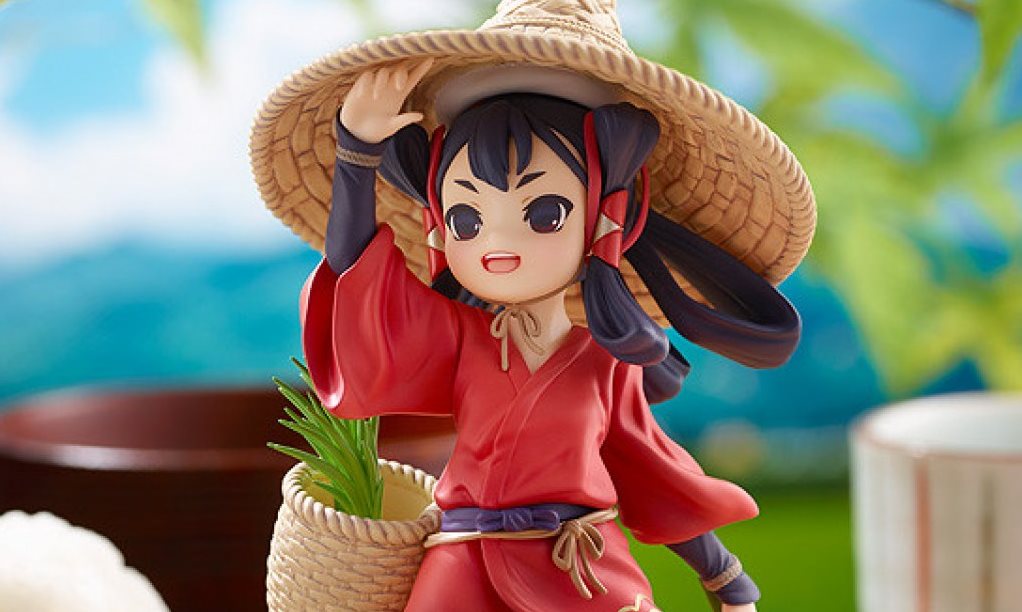 While a Sakuna: Of Rice and Ruin Nendoroid is on the way for Princess Sakuna, the character is also getting a new Pop Up Parade figure.
Here's the official product description: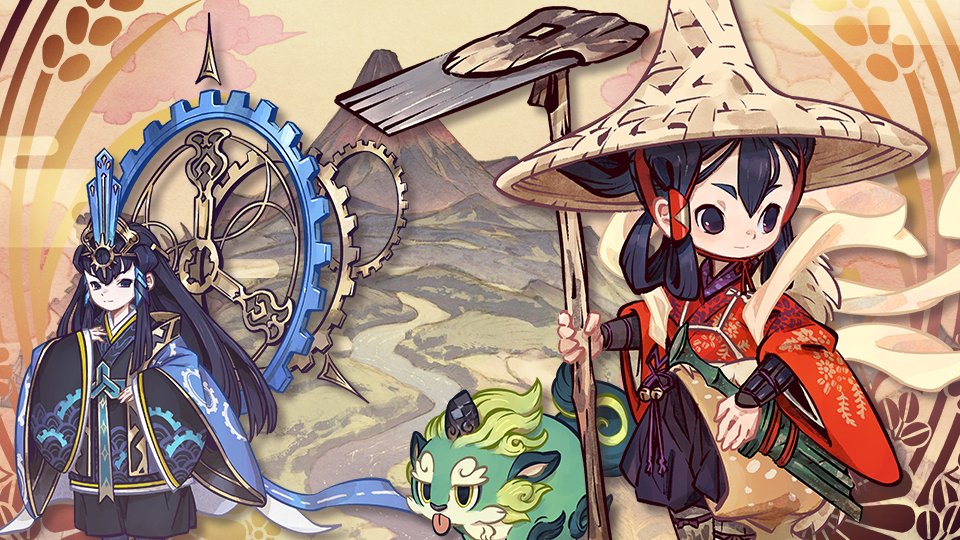 Super Smash Bros. Ultimate is adding new spirits based on Sakuna: Of Rice and Ruin, Nintendo has announced. Players can earn three in total as part of the game's latest event.
The Spirit Board event featuring Sakuna: Of Rice and Ruin begins on July 16. It will last a total of five days.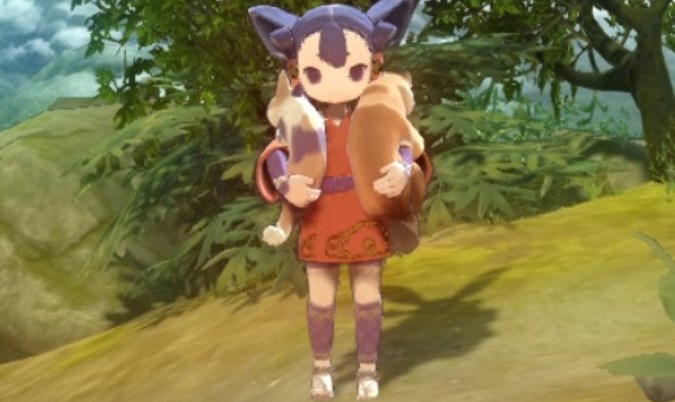 Sakuna: Of Rice and Ruin has received a new update worldwide. The Switch version is now at version 1.0.7.
Today's update contains a new feature: the ability to hold a dog and a cat at once. Additionally, your dog will now come running to greet you when you return home from adventuring. The update also contains various balancing adjustments, other improvements, and support for Latin American Spanish and Simplified Chinese.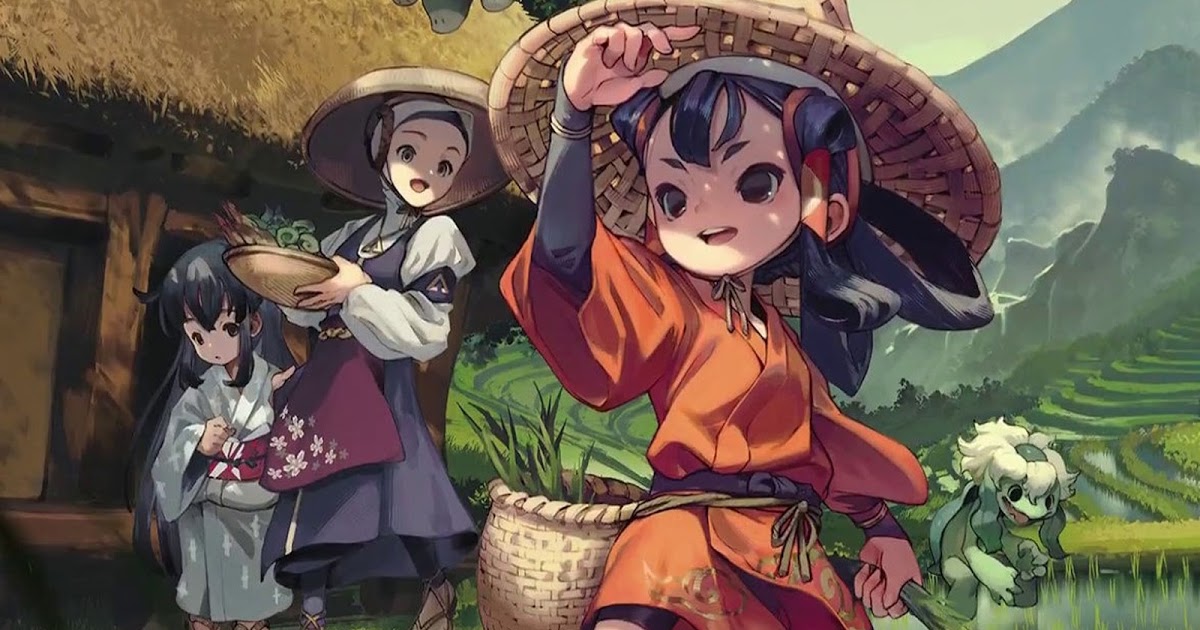 Sakuna: Of Rice and Ruin has hit an impressive sales milestone. Counting both physical and digital units, the game has sold over a million copies worldwide. This is far surpassing the developer's initial sales target of 30,000 according to a statement released by Marvelous.
Seeing that the game has smashed it's initial target, it means good thing for the developer and the possibility of the sequel.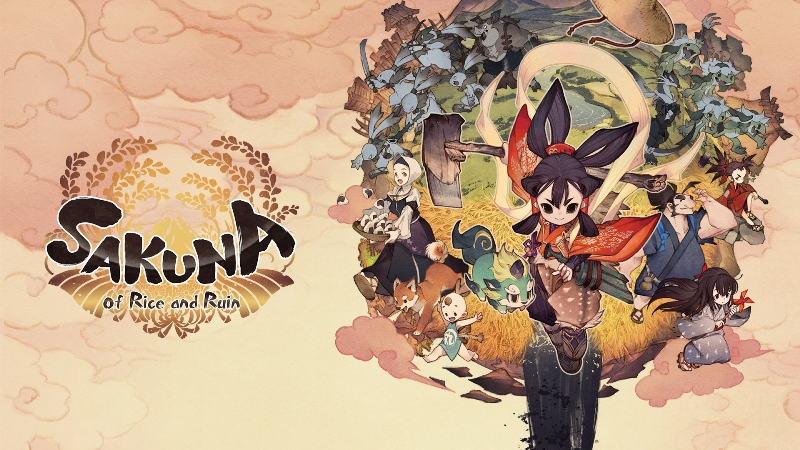 Total worldwide physical and digital sales for Sakuna: Of Rice and Ruin have surpassed 950,000 units as of March 31, publisher Marvelous and developer Edelweiss have stated. The last milestone reached was 850,000 total unit sales on January 29th. The game originally launched on Switch and other platforms back in November of last year. Check out our full review here, or see the overview of the game after the break: