Sakuna: Of Rice and Ruin will have a physical release, including "Divine Edition"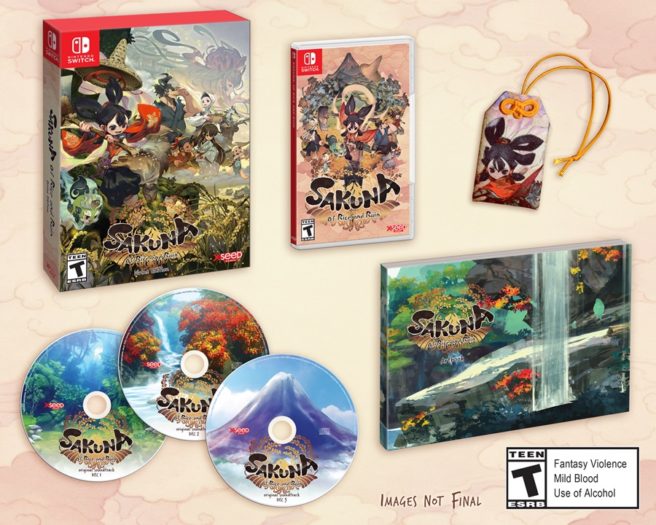 XSEED Games announced today that it will release a special retail edition for the action-simulation game Sakuna: Of Rice and Ruin.
Fans will be able to purchase a "Divine Edition" for $59.99, which is wrapped in a custom outer box with exclusive artwork. It'll also include a large 8.2" x 5.8" art book with over 130 pages of illustrations and concept art from the title, a full OST of 42 songs on 3 CDs, and a special 2" x 3" Japanese omamori charm to bring owners good luck in combat and farming.
Those looking for something a bit simpler can also buy a standard retail copy. That one costs just $39.99.
Sakuna: Of Rice and Ruin launches later in 2020.
Source: XSEED Games PR
Leave a Reply