Sakurai doesn't think modern Kid Icarus: Uprising port would be possible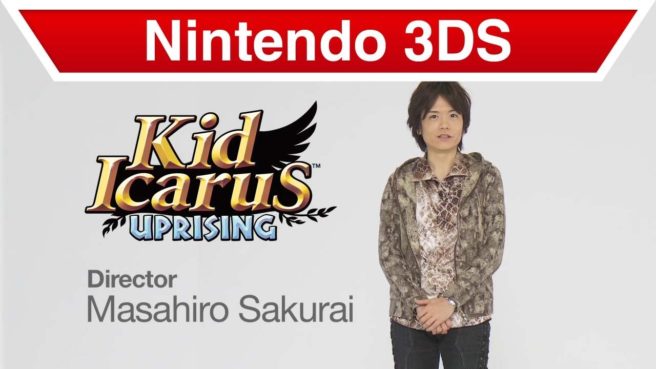 Masahiro Sakurai is so closely associated with the Smash Bros. series that it can sometimes be easy to forget about his other projects. But back in 2012, he managed to successfully bring back the Kid Icarus series with Kid Icarus: Uprising on 3DS.
Kid Icarus: Uprising earned a great deal of praise, though some players were a bit frustrated by the controls. That's one of the reasons why fans have been interested in seeing it ported to a new system – like Switch perhaps? However, in a recent interview, Sakurai shot down the idea.
Sakurai reflected on creating Kid Icarus: Uprising and more during the latest issue of EDGE. We learn that it was one of the most difficult games for him to create, and he also states that a modern port is unlikely.
Here's what Sakurai shared about Kid Icarus: Uprising:
"I could say that this was close to becoming the most difficult project in my entire career, both in terms of the team and the hardware. The team I had gathered differed greatly in culture and ways of thinking, so there was always confrontation. In addition, back when we were developing the game, we still couldn't make full use of the power of Nintendo 3DS. Some improvements in aspects such as the middleware were made later on, but since the game was being made in the initial stages of Nintendo 3DS development, we had a really hard time doing what we wanted to. For example, I only found out that the Circle Pad Pro was going to be coming out when it was announced to the public by Nintendo. I wanted to make the game support this properly if I could, but this was impossible due to performance-related reasons. As a game in general, it's rich in content and enjoyable, and people have even asked for a modern port. However, I don't think this will be possible."
Leave a Reply