Sakurai on scrapped ideas for Smash Bros. Ultimate Minecraft DLC, says Microsoft was "very pleased"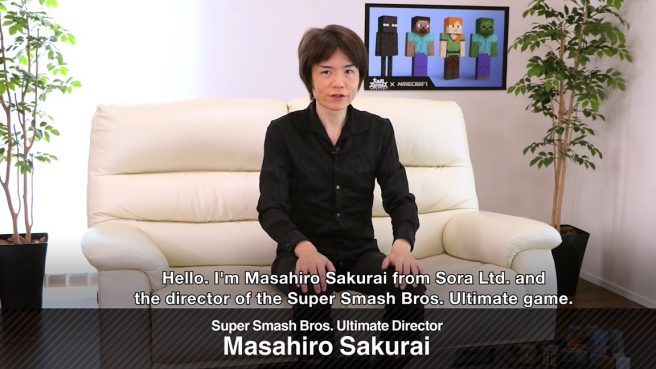 Super Smash Bros. Ultimate recently received new DLC based on Minecraft. In the latest issue of Famitsu, director Masahiro Sakurai opened up a bit more about the development of Steve / Alex.
Below are just a few of the noteworthy comments, courtesy of Siliconera:
– "We went to Microsoft to present the idea. They were very pleased."
– "We were looking for a way to make edits based on stages made on Minecraft then into Super Smash Bros. Ultimate, but unfortunately, we quickly gave up on it. As expected, it was a bit too much."
– "The music production was the toughest time we faced out of all Smash Bros. production. We couldn't use some songs from the original work due to various reasons!"
– "There were a few tracks that we abandoned in the middle of the arrangement. In the end, I think we were able to find common ground without losing the mood thanks to the hard work of the musicians."
Famitsu hasn't officially released just yet, but we're planning on a full translation of Sakurai's column. We'll have it ready later this week.
Leave a Reply