Seattle Aquarium and Nintendo team up on Animal Crossing: New Horizons promotion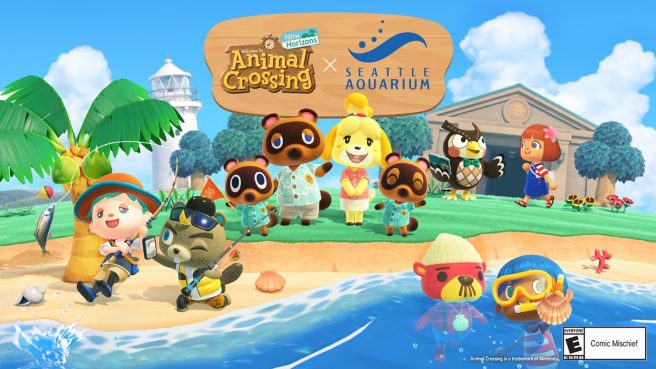 Animal Crossing: New Horizons will be invading the Seattle Aquarium as part a newly-announced partnership with Nintendo.
This fall, visitors will be able to see characters from the game while learning about the aquarium's mission: Inspiring Conservation of Our Marine Environment. They'll be able to see marine animals such as sea otters, harbor seals, octopus, hundreds of species of fish, and more.
As for specific Animal Crossing: New Horizons opportunities, the Seattle Aquarium will host an area where photos can be taken with an aquarium themed background and characters from the game. It'll also feature themed creature descriptions presented by Blathers with information directly from the Switch title, character standees will be present near a wide variety of habitats, and a smart device bingo scavenger hunt is planned.
The partnership begins on October 7, 2023. Doors for early admission for members only will open at 9 AM PT on Saturday, October 7 and Sunday, October 8. The Aquarium is open to all guests daily between 9:30 and 6 PM. Visitors can purchase tickets online here.
The new Seattle Aquarium promotion with Nintendo will be active through December 31, 2023. More themed activities are coming soon – details should follow at a later date.
Leave a Reply