SEGA Ages devs not actively planning more Sonic releases, but could be considered depending on success of current games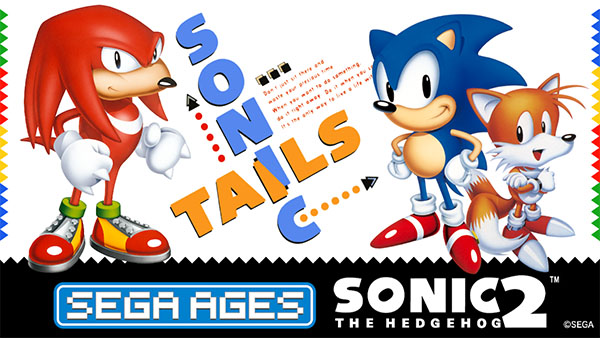 SEGA Ages kicked off on Switch back in September 2018 with Sonic the Hedgehog. Just a couple of months ago, Sonic the Hedgehog 2 was finally made available as well. Although there's currently nothing on the horizon, other entries in the series for Switch may not be out of the question in the future.
In a interview with Game Watch earlier this year, SEGA's Yosuke Okunari was asked if games like Sonic 3, Sonic & Knuckles, and even the arcade title SegaSonic the Hedgehog are possible for re-release. Okunari indicated that there aren't any set plans, but if the initial collection of SEGA Ages titles is determined to be a success, it's something the team would like to consider.
Okunari's full words:
"When we began work on SEGA Ages for the Nintendo Switch, the amount of titles in development were limited, so we decided on a lineup that consisted of the first two entries in the Puyo Puyo and Sonic series. If this collection of SEGA Ages titles is successful, then I'd say we'd really like to consider releasing more in those series. The arcade game, SegaSonic the Hedgehog, has never been ported before…"
Okunari also expressed his surprise that characters like Mighty the Armadillo and Ray the Flying Squirrel appeared in Sonic Mania, seeing a resurgence in popularity.
Leave a Reply