SEGA Ages – Sonic the Hedgehog, Thunder Force IV launching in August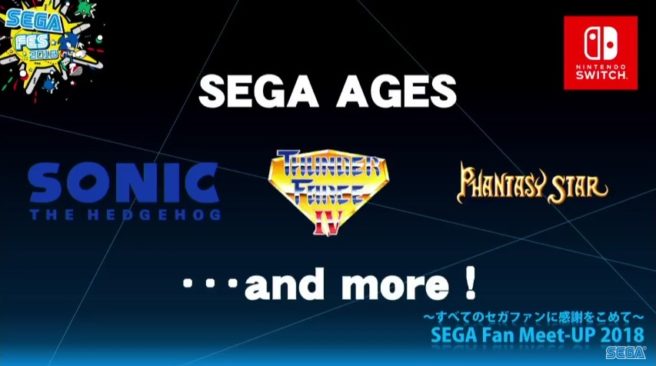 This week's issue of Famitsu provides an update on SEGA Ages for Switch. The first two games in the series, announced earlier in the year, are confirmed for an August release.
Sonic the Hedgehog and Thunder Force IV will be up first. The two games will be priced at 925 yen each.
Sonic the Hedgehog will feature elements from the 3DS version, such as the added Spin Dash. It will also come with the Mega Play arcade version. Thunder Force IV includes Styx Mode from the SEGA Saturn edition and online leaderboards.
Other SEGA Ages titles will follow. These include Alex Kidd in Miracle World, Gain Ground, and Phantasy Star.
Leave a Reply