SEGA not worried about splitting the market with Sonic Mania and Sonic Forces launching this year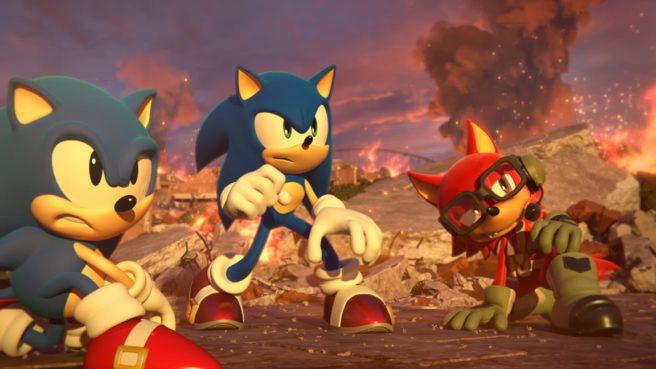 SEGA has two new Sonic games launching this year. Sonic Mania is set for August, followed by Sonic Forces this holiday.
Even though SEGA is bringing out a pair of Sonic titles within just a few months of each other, the company doesn't view that as an issue. SEGA of Europe vice president John Clark told GamesBeat that there isn't any concern about splitting the market. Clark believes that Mania could attract the core Sonic fans while Forces has the potential for a broader appeal.
Clark said:
"It's like asking, 'Will a Sonic fan only buy one Sonic game?' We think they both occupy different audiences. Initially we wanted to appeal to the core fan. We want to deliver a strong experience that's going to immediately give such strong and instant gratification, if you like, from accessing it. And then we want to appeal to a broader audience, which is where Forces comes into it. But who'd have thought that this retro-looking game, developed by Christian Whitehead and the team he's put together, a community developer, and then Sonic Team developing Sonic Forces — that, for us, is a real step change. It's something we wouldn't have expected to see, say, 10 years ago. That, in itself, was very exciting for us, and hopefully for fans as well."
Leave a Reply